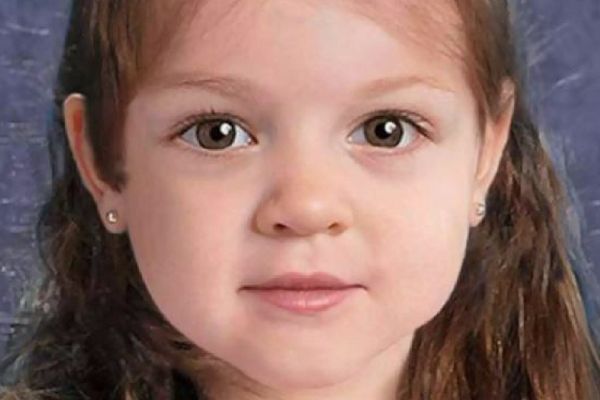 The incredibly sad case of a little girl whose body remained unidentified for weeks has resulted in a high-profile murder trial.
The trial of the man charged with murdering the two-year-old known as "Baby Doe" has now concluded in Massachusetts and the jury have begun their deliberations.
Michael McCarthy has been accused of murdering the daughter of his former girlfriend Rachelle Bond in 2015.
His lawyers have argued that the girl's mother is the one responsible for her death and that Ms Bond created "a web of lies" to frame him, according to WBUR News.
The little girl became known as "Baby Doe" after her body washed up on Deer Island in Boston.
A computer-generated composite image of the toddler's face was circulated by millions of people on social media in an effort to identify her.
Waiting on jurors to start their third hour of deliberations in the trial of Michael McCarthy for murder of Bella #BabyDoe Bond. pic.twitter.com/PvXWWXIgQW

— Laurel J. Sweet (@Laurel_Sweet) June 21, 2017
Rachelle Bond told the court that Michael McCarthy killed her daughter and threatened to kill her if she ever revealed to anyone that he'd killed Bella and that he repeatedly injected her with heroin after Bella's death.
She pleaded guilty to being an accessory after the fact and admitted to helping McCarthy dispose of her daughter's body. She accepted a plea deal from prosecutors and it's expected she will serve a reduced sentence, despite her role in the case.
After the child's death, she admitted she'd lied to others about what had happened, including Bella's biological father and a lawyer who had helped her with an eviction case.
Three months after Bella's remains were found Bond told a friend of McCarthy's that he had killed her daughter.
At 6, jurors begin the 1st full day of deliberations in the trial against Michael McCarthy. #BabyBella #BabyDoe #WBZ pic.twitter.com/SSD0L4iKtd

— Nicole Jacobs (@NicoleJacobsWBZ) June 21, 2017
McCarthy claims Bond told him Bella had been taken into custody by Child Protection Services. Her two older children had been previously taken into care.
A man who lived with the couple for a brief period of time claims he once saw the couple lock Bella inside a closet for 30 minutes to an hour while she screamed to be let out.
Lawyers for Bond argued that she had been under "emotional and psychological control" while living with McCarthy.
We will keep you updated on the outcome of this very sad case.