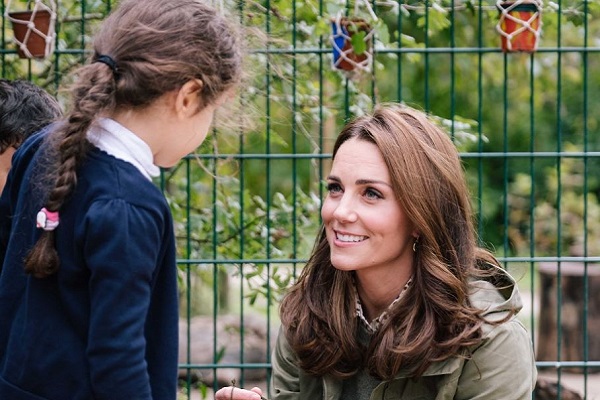 The Duchess of Cambridge returned from maternity leave yesterday to spend the day in a forest school. The public was overjoyed to see Kate again after she stepped back from her royal duties following the birth of Prince Louis.
Kate visited the Sayers Croft Forest School and Wildlife Garden in Paddington where she spent the day learning all about how the outdoors can help children's wellbeing.
The doting mum helped the youths plant seeds, listened to stories and even went on a hunt for bugs.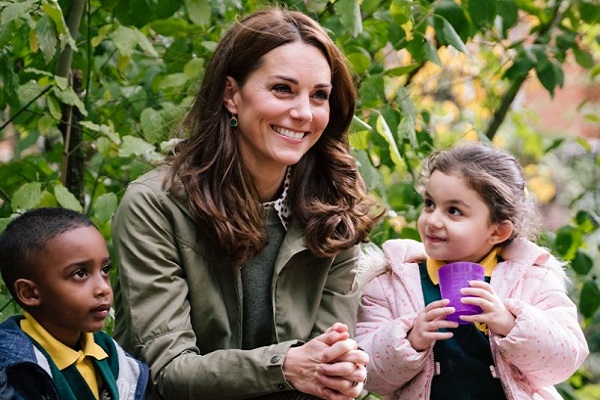 Kate was overjoyed to chat with the students at the forest school, who are similar in age to Prince George and Princess Charlotte.
During her visit, the Duchess revealed one hobby her eldest children adore.
Kate said the three of them love to spend hours outside looking for spiders.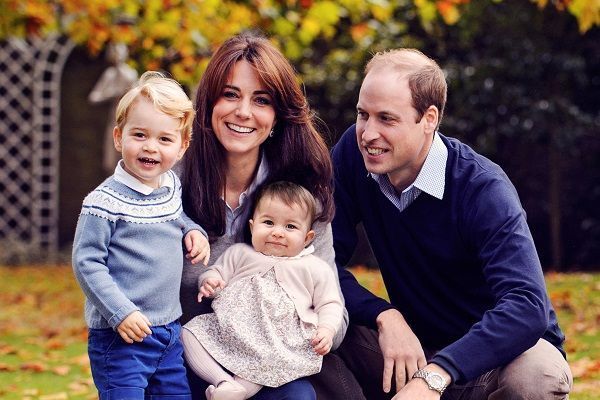 It's safe to say her son and daughter have inherited their mum's love for the great outdoors.
The doting mum previously shared how important family time is for her: "Spending quality time together is such an important aspect of family life and for me, as a mother, it is the simple family moments like playing outside together that I cherish."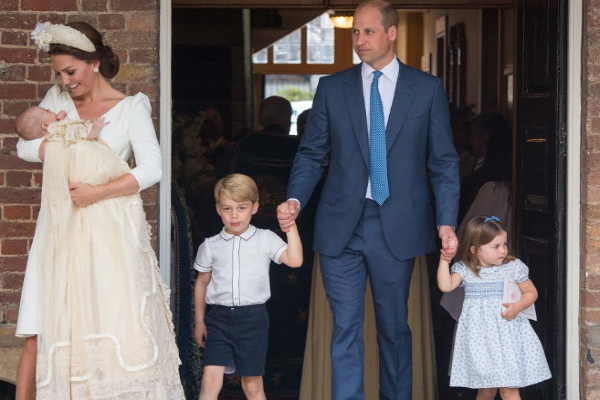 The Duchess certainly dazzled during her visit to the Sayers Croft Trust Forest School and Wildlife Garden at Paddington Recreation Ground yesterday.
Kate and Prince William will attend their first joint engagement since the birth of Prince Louis on October 9. The Duke and Duchess of Cambridge will attend the first Global Ministerial Mental Health Summit.
We are thrilled to see Kate back in action.