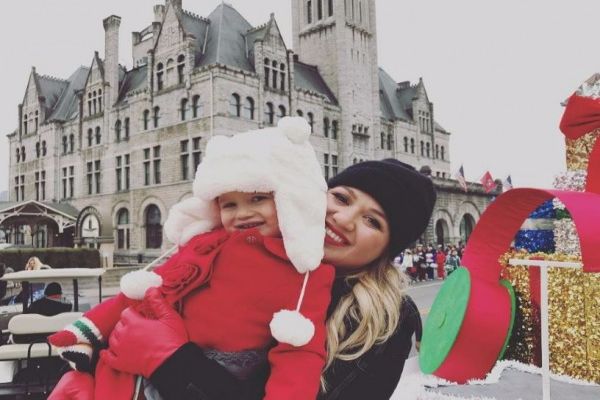 As they grow up, your children learn so many things, from how to tie their shoes to how to write their own name. As a parent, you act as your son or daughter's number one role model. They may be inspired by a Marvel superhero or their primary school teacher, but you're the biggest inspiration in their eyes.
It's important for parents to lead a strong example for their children - after all, it's up to you to teach them how to be a kind-hearted and open-minded person.
Kelly Clarkson understands the importance of teaching children the difference between right and wrong. The Since You've Been Gone singer spoke to People about the one important lesson she is teaching her daughter River Rose.
The youngster has just started school, so she'll be interacting with other children on a day-to-day basis. Kelly felt like it'd be a wise idea to remind her daughter that she is always there for her.
She said, "You tell Mummy if somebody does anything inappropriate. You stand up for yourself."
The mum understands that starting school can be a daunting time for all children, she wants to make sure that her daughter isn't dealing with other troubles, such as bullying.
Kelly was speaking at Variety's Power of Women event, and shared, "Even from a young age, I think you should instil that people - your children - should always stand up for themselves or speak out when something is wrong."
The mum admitted that the thought of her children bottling up their problems worried her. She hopes they feel comfortable opening up to her if they're struggling in any way.
The Breakaway singer encouraged parents to talk to their children if they're concerned about their life at school. She said it's vital for children to be aware that they can discuss difficult topics with their parents.
Reminding your children that you'll always be there to support them is key to developing a strong bond.
Kelly revealed that she is also teaching her daughter how to be empathetic. She stressed how important looking out for others is.
The singer said this lesson will help her children look out for others, "Maybe somebody in the class who you notice [struggling]."
Kelly believes teaching your children valuable life lessons is crucial, and she urged parents to do the same, "I think if we start it at that young age, and you start moulding people and growing to these very elevated individuals that help elevate society."
Many parents will benefit from hearing Kelly's words of wisdom.