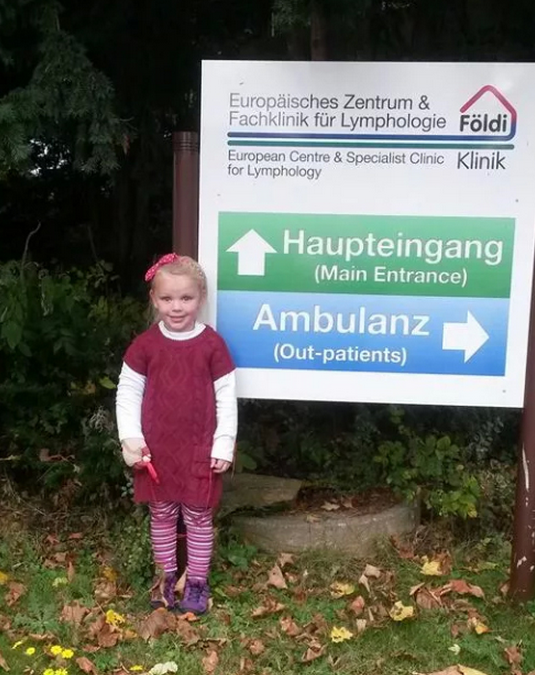 March​ is Lymphoedema Awareness Month which aims to highlight the condition for those who may be at risk, reach-out to those who may be living with the condition and raise awareness of the illness within the medical community.
Seven-year-old Aoibhe Miskella suffers from Primary Lymphoedema, a congenital or genetic abnormality of the lymphatic system, and was three-months-old when she first presented with swelling of her right hand and arm.
As soon as she noticed the symptoms, her mum, Donna Miskella, took the little girl to the GP who immediately said it was lymphoedema, even though he had never treated anyone with the condition.
Aoibhe was referred to Waterford Regional Hospital where she was kept in for a few days and had to endure various tests. Unfortunately, even after all the tests, the family still had no answers and were told they'd be referred to Crumlin.
It took six months and constant phone calls before Aoibhe was finally given an appointment, however, the family's journey wasn't over then.
According to Donna, they saw various doctors in different departments with Aoibhe eventually being brought in for an MRI, which was inconclusive.
They were told Aoibhe would need a lymphoscintogram, but one hadn't been carried out here in Ireland in over 20 years and there were discussions about sending her to the UK. In the end it was carried out in Crumlin and abnormalities were found in her lymph vessels.
Approximately 18 months after first presenting with swelling, it was confirmed that Aoibhe had lymphoedema. Donna admits that she found it very difficult to deal with as there was very little awareness at the time and no support system in place.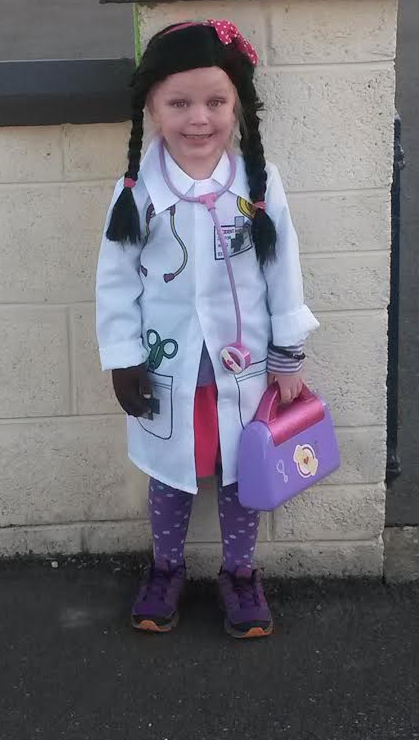 While the family managed to find a fantastic MLD (Manual Lymph Drainage) therapist, she sadly passed away last year and they were left without a therapist close by. However, luckily they had a consultant appointment in Crumlin and Prof. Irvine asked if the family would travel to the Foldi clinic in Germany.
"We agreed we would and he began the process of applying through the Treatment Abroad Scheme. We spent the month of October there and I learned how to do the bandaging Aoibhe needs on a daily basis also some MLD to contain the swelling between visits to Vicki Farrell of South East Physio, her therapist. She was also diagnosed with lymphangioma in her right hand and believe that her left hand and arm is also affected," said Donna.
Aoibhe has to wear a pressure garment every day, is bandaged at night and has MLD with a therapist, ideally twice per week. Unfortunately, these appointments are paid for privately as they are not available through the public health system.
"Even though it can be hard at times, despite living with lymphoedema, Aoibhe is a very happy little girl. We never let lymphoedema hold Aoibhe back. Obviously we have to be careful about some activities but once her condition is managed properly, she is fine. " added Donna.
Lymphoedema Ireland is a volunteer patient-led national network offering support, help and information to anyone in Ireland affected with lymphoedema.
The end of Lymphoedema Awareness Month will be marked by an open day on Saturday, 28th March in the Ashling Hotel, Co. Dublin. The event is free and anyone who wants to find out more about the condition can register by emailing info@lymphireland.com.