1 in 5 Irish parents claim that the average cost of school items lost by their children during the school year totals over €100! Research reveals that the majority Irish children lose at least one school item each school year.
As children across the country prepare for their Autumn mid-term next week,
My Nametags
, a leading provider of name tags for children, have released some interesting statistics focused on the school year and the costs associated with school for Irish parents. It seems that Irish children are a forgetful bunch with over 90% of parents surveyed revealing that their children lose at least one school item each year and staggeringly 1 in 5 parents reported that items lost by their children over the course of the year totalled over €100, adding to the already hefty school costs!*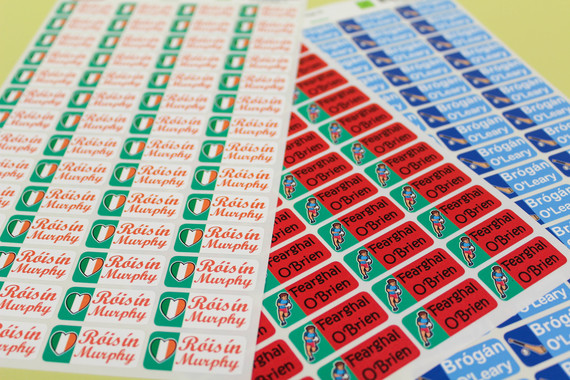 The research, conducted by My Nametags, a leading global provider of name tags for children, found that unsurprisingly stationery was the item most likely to be lost (50%) while sports bags (8%) and travel passes (8%) made up the items least likely to be lost.
The age of the child also made a difference to the cost amount of items lost, with parents reporting that 13 –17-year olds are losing the most throughout the school year (at a cost of €51) compared with any other child age group.
In relation to the daily school routine the survey also revealed that parents seem to struggle with homework as much as their children with almost half of parents reporting that doing homework is one of the hardest parts of getting back into a school routine after a holiday or break. Getting children out of beds in the morning was also unsurprisingly difficult with 47% admitting it is the most difficult part of getting back into the school routine.
Commenting on the survey results, Lars B. Andersen, Founder and Managing Director at My Nametags, said, "We are always interested in hearing parents' thoughts on parenting, the school term and their children. As a parent myself I am not surprised with the revelation of the cost of items lost by children during the school year! At My Nametags we like to find out what items are most commonly lost so we can develop and improve our offering of personalised nametags to help parents by reducing the number of items lost by children during the school year."