Kids love to play. Kids don't always eat their veggies. That's why we LOVE these clever ways for your little ones to get some goodness, without a huge fuss.
1. Home Sweet Home
You will need:
3 Organix carrot sticks (now available in a multipack)
5 x pieces of peeled cucumber – 4 small sticks, 1 rectangle
4 x pieces of lightly steamed carrot – 1 rectangle, 1 sliver, 2 'V' shapes
Step 1
Place 2 of the cucumber sticks on a plate for the base of the house, then add 2 more cucumber sticks for the sides of the house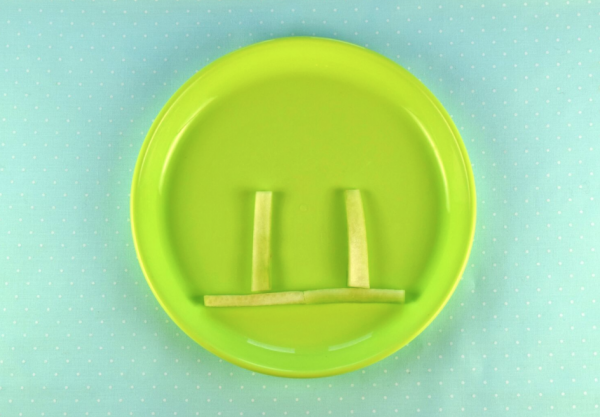 Step 2
Use a carrot stick to complete the square, then use 2 more carrot sticks to form the roof. Cut one corner off of the cucumber rectangle and add to the plate to form the chimney. Top with the sliver of carrot.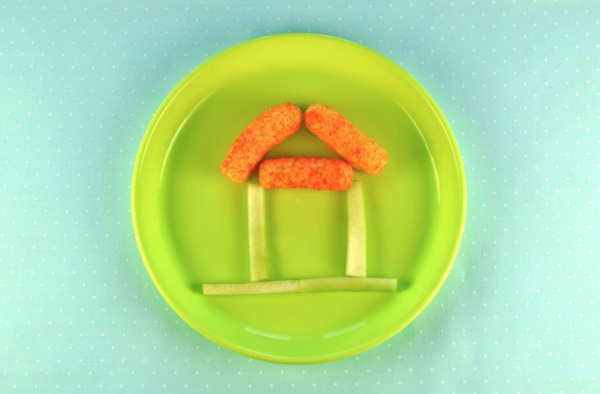 Step 4
Add the rectangle of carrot for the door. Finish your fun food plate with the 'V' shaped carrot for birds.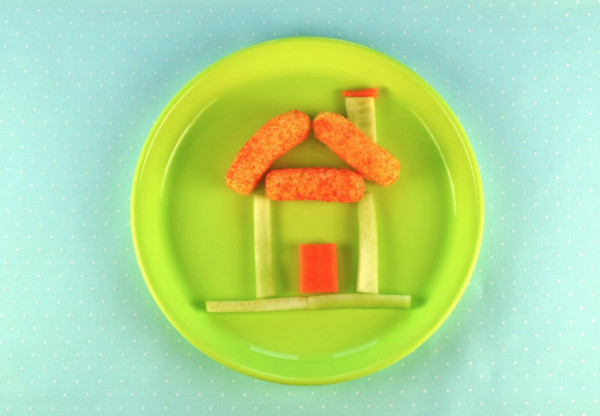 2. Happy Dog Plate
This cute design is suitable for kids aged 10 + months.
Ingredients
3 Organix apple rice cakes (which is now available in a multipack)
6 slices of banana
¼ kiwi fruit cut into shards
3 blueberry halves
3 raisins (we used Organix Goodies Raisins)
Step 1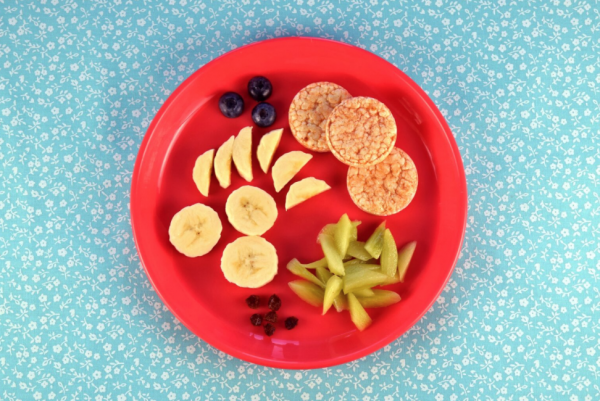 Place the kiwi fruit pieces on the plate in a curved line for grass. Add the 3 rice cakes to the plate above the kiwi 'grass'. Top each rice cake with a slice of banana. Cut 6 ear shapes from the remaining 3 banana slices and add to the plate.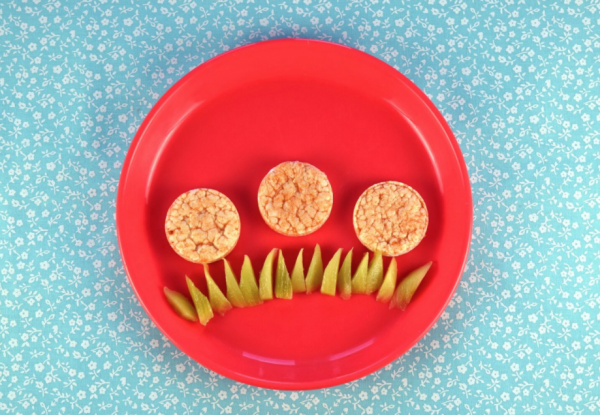 Step 2
Cut each raisin in half and add 2 halves to each rice cake for the eyes.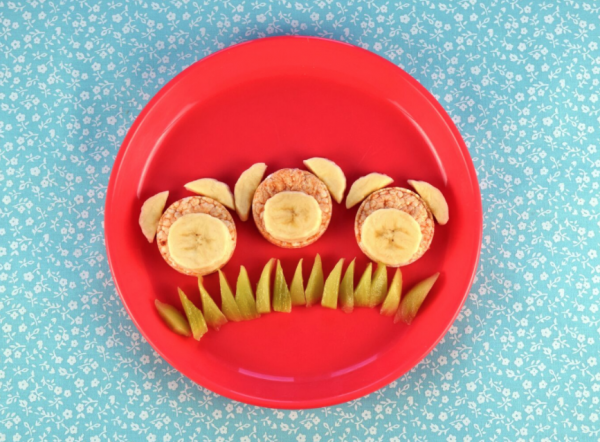 Step
Finish your fun food plate with the blueberry halves for noses and serve immediately.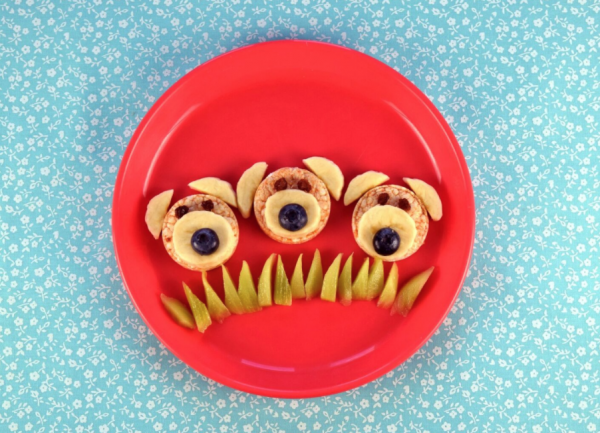 Get some more snack inspo here!