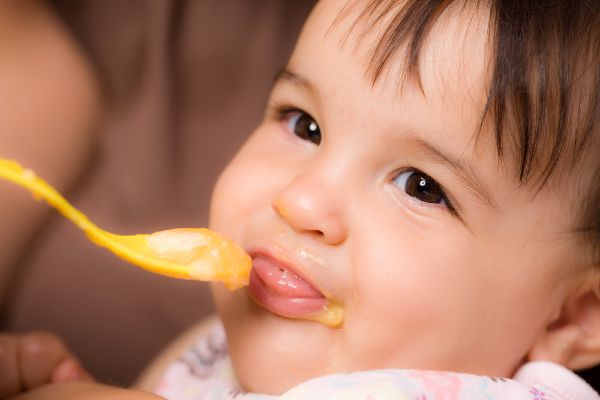 Is it really possible? Often, it can be just the thought of it – it mainly depends on your child's age and whether or not you're prepared to step out and enjoy a bite to eat with your busy toddler. It usually seems like a good idea; however, more often than not, we are chasing after our curious and adventurous toddlers in the restaurant rather than sitting down and eating!
We all know though that eating out can be a great experience for our children, whether it's an occasional treat or a regular outing, as it's an excellent opportunity for them to sit with others, learn from our examples, mirror our social skills, try new foods and enjoy family time. Some parents choose to shelve the idea of eating out in restaurants until their children are a little bit older, but for those who are embracing it, here are a few ideas to help you through it.
You've decided 'let's do it' - so what next?
Choose child-friendly restaurants - we all know that there are a number of restaurants we can visit that happily welcome children among their diners. Child-friendly usually reflects to what's on the menu as well, and the restaurant may provide an array of colouring, paper and even toys to help entertain younger diners. While children are young, avoid the more formal settings - this way, you don't have to worry about the noise levels that come with your busy tots. If it's not a last-minute decision, book a table earlier rather than later in the evening - I'm sure you will agree the less hanging around with hungry tummies, the better for everyone!
What's on the menu?
The majority of restaurants have their menus online so you can check out what's available before you arrive, unless it's your regular haunt and you know it off by heart! It's always a bonus to bring a variety of healthy snacks prepared 'just in case'! Toddlers and young children love finger food of chopped up fruit and veg, bread sticks, etc. If you think grazing for them is the way to go, and you're not fretting too much on them eating a full plate of food when you're out, this can often be a great alternative for both consumption and distraction!
Remember; if you really want to avoid the sausage and chips option, don't hesitate to ask for a child's portion of an adults' meal choice. Even when it comes to side orders, let the children help themselves – within reason! Children will often eat more if they can serve themselves, an approach that is encouraged in the crèche setting during mealtimes.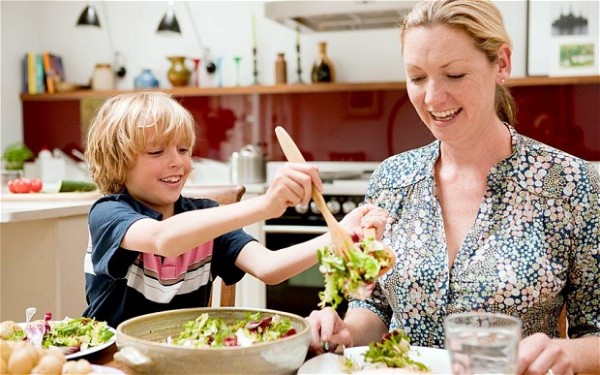 BYOB
When we see this, it's usually when we are being given the option to bring our own bottle of wine! Not on this occasion – Bring Your Own Beaker. Fill their own beaker with their favourite drin,k and you don't need to order any fizzy or sugary options from the menu. For an older child, keep the drinks to a limit until they've eaten most of their meal. Remember, their tummies are a lot smaller than ours - the more they drink, including milk, the fuller they become. If you're child does have a tendency to gulp, one idea is to offer half the drink during the meal, and the remainder afterwards.
Expect the unexpected
I meet a lot of parents who stress with the thoughts of taking their children out for a meal, and I hear them say often that it's 'just not worth it'! Children are naturally curious in a new environment, and are likely to be up and down from the table, in and out of the toilet, or just curious to take a trip around the restaurant to see what else is going. This is OK, if you are happy to go with it; but if you really feel that your child is simply not ready to eat out, avoid it for now!
My husband and I made a decision when our children were smaller to "just park it" for the moment, and try eating out as a family when we know the children are happier to sit down for a longer mealtime. Of course, when you've been invited to an event, and can't avoid it, consider being prepared as much as you can.. The majority of parents agree that they usually know when their children and parents are ready for a stress-free eating out experience!
In the meantime, encourage healthy eating habits at home; it's really important that we try and sit with our children during mealtimes as much as we can. The more they experience this as an everyday part of family life, the more natural it is, and the more likely they will sit at the table in a restaurant too.
Aoife Lee, Parent Coach for Giraffe Childcare