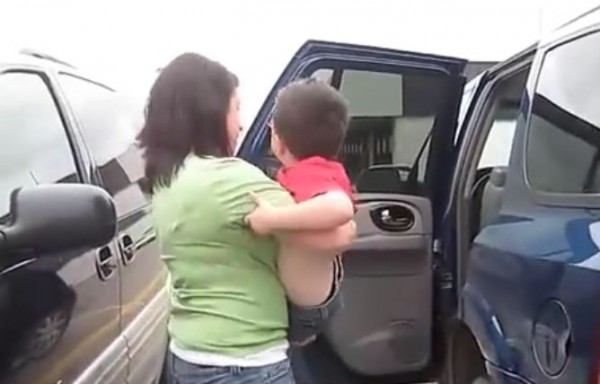 A man who publicly shamed a mum and her young son has taken to Facebook to take back his words and apologise to the family.
Mike Steele originally posted a video titled Spare the Rod Spoil the Child to his account of Amie, the mum in question, trying to deal with her son, Jayden, as he had a tantrum – criticising her lack of discipline.
However, he had to eat his words when, after being contacted by Amie, he realised that young Jayden has autism, and his mum was actually being "patient with her son".
Uploading the amended post recently, Mike now wants to highlight just how quick we are all to judge others, writing: "It's funny how we can see a video and add our twist to it."
Turing the nasty post on its head, Mike posed a question to his fans: "How would you really react to your child who's diagnosed with Autism?"
Taking the time to apologise to Amie and Jayden, he said his post should be a lesson to us all and to "join hands to understand autism as a whole!"
The original video was posted to YouTube six years ago by Amie, who wrote that "if [she] didn't record him, no one would believe [her]."
Explaining how the clip sees the first time Jayden refused to get into his car seat, Amie said that it happened before he was diagnosed with ODD, Aspergers, ADHD, Intermittent explosive disorder and bi-polar nos.
SHARE if you think everyone is too quick to judge.