With the winter months upon us, leading vitamin brand Vitabiotics has partnered with Marvel to launch Wellkid Marvel Soft Jellies, a range of three naturally flavoured soft jelly supplements, which provide nutritional support for young heroes aged 7-14 years. Vegan friendly and with no artificial sweeteners, the Wellkid Marvel supplement range is available in leading pharmacies and select supermarkets nationwide.
Children grow at such a rapid rate that keeping up with their nutritional needs can be tricky for parents, Wellkid Marvel provides all-round support for kids with a comprehensive vitamin formula of A and C vitamins. Supplements within the Wellkid Marvel range all contain Vitamin D, which is essential to help protect and boost your little ones' immune system during the winter months and helps combat cold and flu season. Made from a soft, chewable jelly the Wellkid Marvel supplements are great tasting and are perfect for the fussy or picky eaters in the family.
Choose from the following Wellkid Marvel supplement range;
Wellkid Marvel Multi-Vits (RRP €15.99)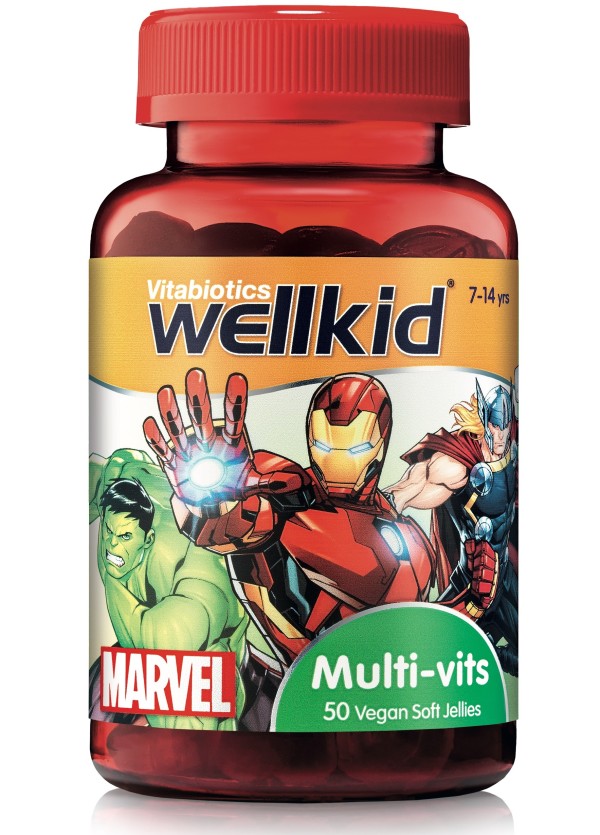 Great tasting multi-vitamins (natural flavor strawberry soft jelly) with 12 nutrients including vitamins A, C, D and all 8 B-complex. Suitable for vegetarian and vegan diets.
Wellkid Marvel Vitamin D (RRP €14.99)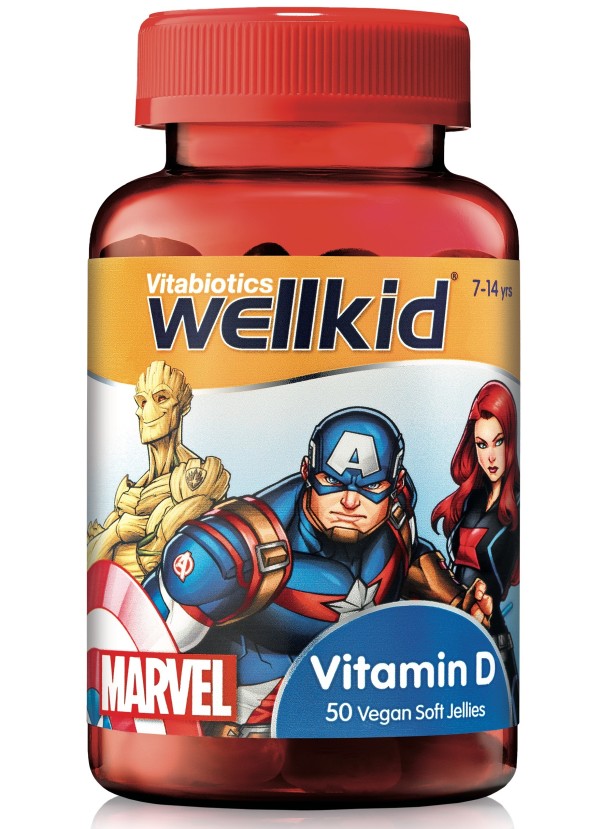 Perfect for the winter months, Wellkid Marvel Vitamin D soft jellies help protect the vitamin D intake of young heroes. Needed for normal function of the immune system, the Wellkid Marvel Vitamin D are an easy chewable strawberry flavoured soft jelly.
Wellkid Marvel Omega 3 with Vitamin D (RRP €18.99)
Packed with the highest quality DHA derived from natural plant sources, the Wellkid Marvel Vitamin D and Omega 3 orange flavoured soft jellies provide nutritional support for your young hero on the go. Omega-3 provides DHA which contributes to the maintenance of normal brain function and normal vision, while vitamin D contributes to normal immune system function in children.
Calling all Peppa Pig Fans – Vitabiotics launch Wellkid Peppa Pig!
Not forgetting the little ones of the family, Vitabiotics has launched Wellkid Peppa Pig (from €10.49), a supplement range of four naturally flavoured gummy varieties including:
Wellkid Peppa Pig Multi-Vits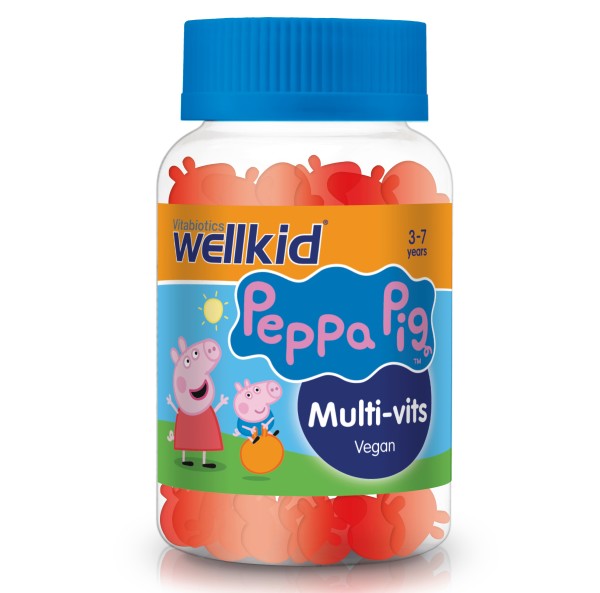 Wellkid Peppa Pig Omega-3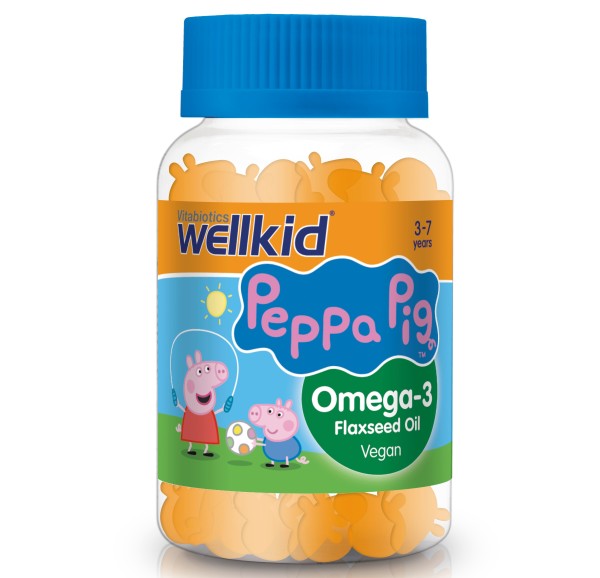 Wellkid Peppa Pig Vitamin D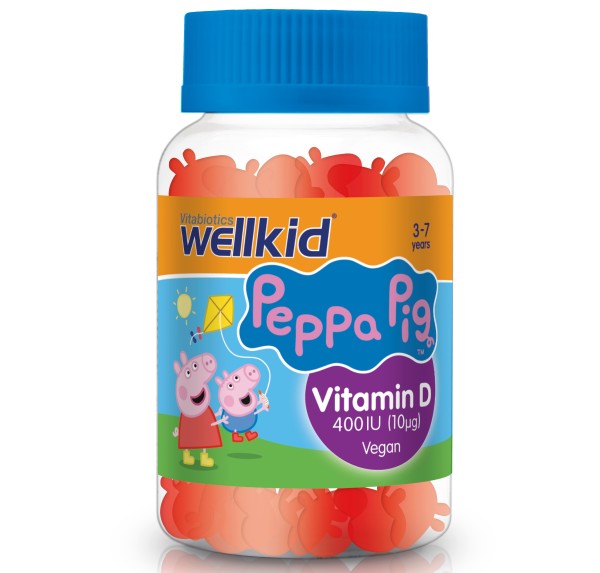 Wellkid Peppa Pig Pro-Tummy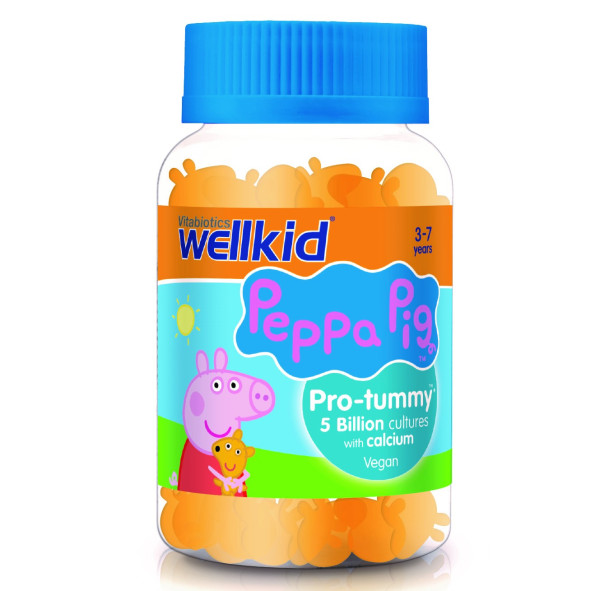 Suitable for kids aged 3- 7 years old, the Wellkid Peppa Pig multivitamin range are made from a soft, chewable jelly and are flavoured with delicious, natural strawberry to keep even the pickiest of eaters happy.
The Wellkid Marvel and Peppa Pig supplements are available in leading pharmacies and select supermarkets nationwide.