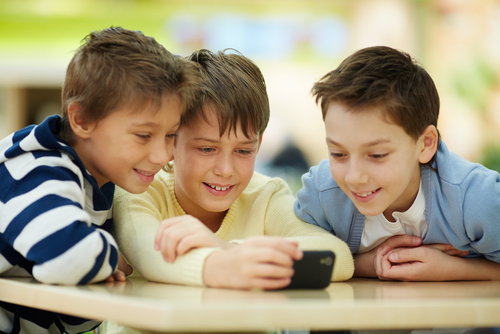 While math is a breeze for some kids, it can be pretty tricky for others. For kids who need a little extra help, smartphone or iPad apps can be really helpful.
Here are seven apps that your little one is sure to benefit from.
This app available on Google Play, is an educational maths game that will help your little one get a grasp on calculations. The game doesn't use any Notification Bar Ads so there is no fear of inappropriate ads popping up.
Suitable for ages 5 – 8, this iTunes app will help reinforce core math concepts and also helps with fine motor and visual tracking skills. It helps little ones identify fractions and counting money in a variety of currencies including EUR, GBP and USD.
This app encourages your little one to make strategic decisions and improve their maths skills. It looks at the basics of math such as addition, subtraction and multiplication. This app is suitable for ages three and up so you can get your little one interested in math at an early age.
This app, suitable for an older child, provides interactive tutorial videos that review fundamental math concepts. It helps kids see clear and approachable explanations and they can nagivate by topic or math standards.
This app is suitable for younger kids and introduces them to numbers. With the help of the touchscreen kids can draw the shape of the number with their finger. There is even a Parent Mode so you can check your child's progress.
This app is suitable for iPhone, iPad and Android and is recommended for the younger child. It simply teaches kids how to recognise number from 1 – 20.
With this app, kids will learn how to add, subtract, multiply and divide. With questions based on your child's math's skill it is a colourful app where kids try to win the Bingo Bugs to use them in a game of Bingo Bug Bungie.