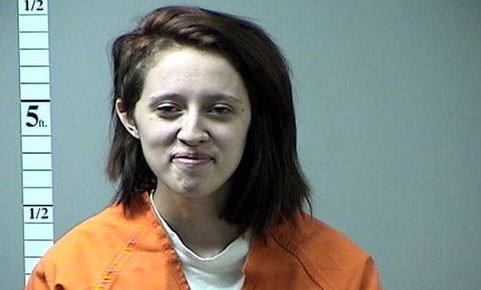 18-year-old Desiree Ann-Marie Cozzoni has been arrested after she abandoned her 16-month-old son to the care of a heroin addict.
Desiree knew the women to be a heroin addict, having often stayed with her while she bought and used heroin in front of the teen and her son.
The teenager drew up non-legal papers granting custody to the woman, who is unemployed, homeless and had her own children taken away due to her drug issues.
Desiree then changed her phone number so the women wouldn't be able to contact her.
Police discovered the situation a month later when, after a change of heart, Desiree reported that the woman has kidnapped her son.
The teenager was arrested and charged with child endangerment and making false reports. When questioned she told police she had just "wanted to be a normal teenager". The toddler has been taken into care, where Desiree will be able to make supervised visits.
Posting on Facebook Desiree wrote: "I just wish I weren't a bad mom. I wish none of this happened. I just want my baby back."