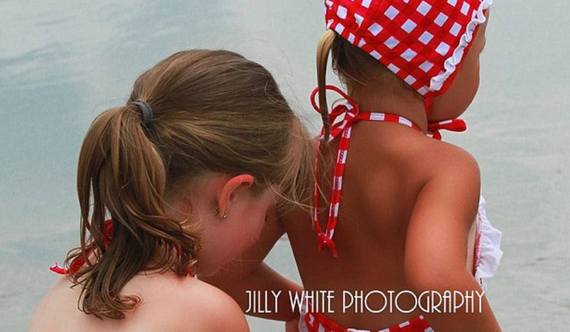 Jill White, a mum from North Carolina in the US was banned from Facebook because of a photo of her daughter that was deemed 'pornographic.'
The image, which was the mum's recreation of the iconic 'Coppertone girl' photo from the 1950s, which shows a dog pulling at a girl's bikini bottom and exposing her tan lines, went against Facebook's nudity rules. When the mum replaced the image with a retouched version featuring an emoticon covering the offending area, the photo was then allowed.
Jill spoke of her disbelief at the banning, saying: "No way did I think it would fit the criteria of nudity or pornography and if you read the terms and conditions of use in settings nowhere does it state that this would be considered either."
Facebook state about their nudity rules: "Facebook has a strict policy against the sharing of pornographic content and any explicitly sexual content where a minor is involved."
The mum then announced that the photo with the emoticon would not be removed and was accepted, but if there is another repetition by Jill she will face a lifetime ban from the social media site.