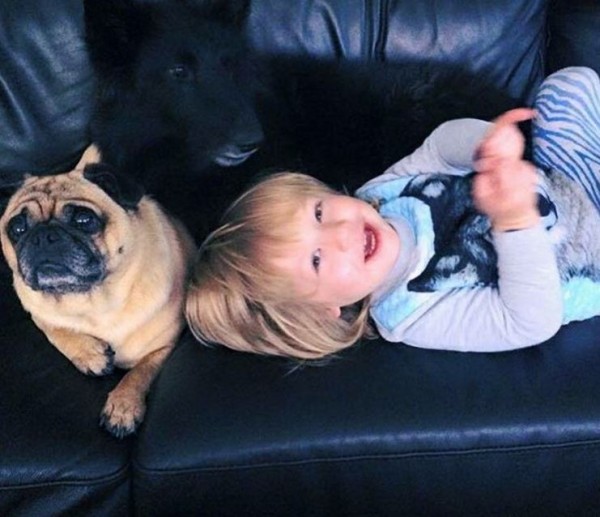 Dash Meaghar is just three-years-old but he already has his very own fitspiration Instagram account and a 'six-pack'.
His mum, Ursula, decided to set up the account after she noticed her son was naturally muscular, describing him as having super-human strength in the bio.
"He curled his feet up towards the sky and I saw it and sent a picture to his dad saying 'do you see what I see?" she told Daily Mail Australia when talking about the first time she noticed his muscles.
"He's too young to realise he has [a six pack] of course, but he's already incredibly muscly and just loves to exercise."
Admitting that neither she nor her son's dad are fitness fanatics, Ursula credits Dash's love of the outdoors with his 'super-human strength', adding that nothing fazes him: "He's outside every day, come rain or shine. I used to run with him in the pram when he was a baby, and as soon as he hit two, I took him out on what I thought would be a gentle jog. Dash ended up running four kilometres!"
'His incredible strength and physique comes from being so constantly active – recently he picked up a massive shovel I was struggling with and started shovelling dirt! It was amazing!"

Explaining that Dash was an IVF baby and was expected to be born two weeks earlier and smaller than average, the mum revealed that he was, in fact, two weeks late and 10lbs – defying all the odds.
Just like any child, Dash has a love for ice-cream, and while his mum does try to feed him a healthy diet all she wants to do is "feed him well and encourage him".