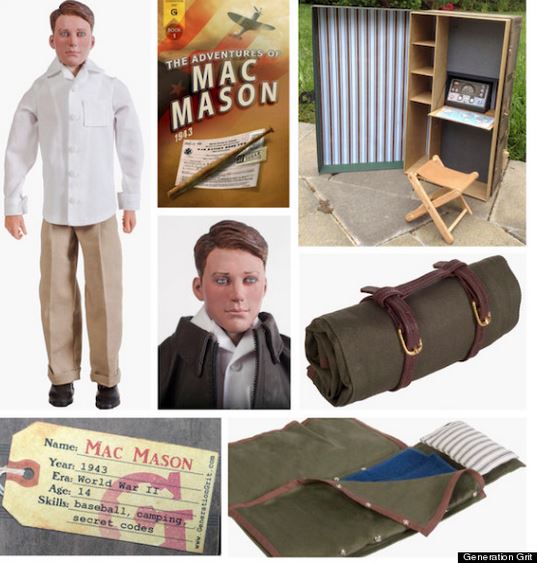 While empowering young girls with more realistic dolls has become more common, the same can't be said for boys. Well, that was until Californian mum Laura Hale stepped onto the toy scene with her creation: Generation Grit.
Generation Grit will feature historical characters who used more than muscle to get recognition. Hale wants to inspire boys to nurture qualities like "empathy, kindness, resourcefulness, curiosity, and grit."
Hale is a Harvard Business School graduate, and she started a
Kickstarter
campaign to help fund her project – she needs $75,000 by July 2
nd
so that her toys can be manufactured and on the shelves by the end of the year. If she doesn't raise the funds, she won't be able to produce the toys.
Hale's first character is Mac Mason: "an adventurous fourteen-year-old boy from 1943 who loves ciphers, camping, and baseball."
Mac also has a book to tell his story:
"Mac's story takes place in 1943 on the home front during World War II. An avid baseball player, Mac feels overshadowed when his athletic British cousin William comes to California to escape the London bombings. When the two uncover clues to a fraudulent rations ring, however, they must work together to save a friend from being falsely accused. This adventure involves friendship, courage, mystery—and, of course, grit."
What do you think – do boys need an alternative from GI Joe as much as girls do from Barbie?