Every September, for close to twenty years, I opened the door of my Montessori classroom to the faces of young children, starting school for the very first time. Some bounded through the door with great excitement. Others were more cautious, taking their time to get a feel for the new environment and of course, there were some children who just balled crying and didn't want their parents to leave at all. All very normal reactions!
But it wasn't until I became a mother myself, that I got to experience the real build-up of emotions that happen before the big day. They started weeks before and were compounded by my own worries, hopes, and fears. I wanted to do everything I could, to make starting school an easy transition for my daughter. We read stories about starting school. We chatted about her new teacher, the friends she would make, and all the lovely things they would do.
My daughter was curious and a bit excited, but nervousness was still the dominant emotion. I desperately wanted to give her something that would reassure her, something that would give her an extra boost of courage and help her to confidently step forward into her new adventure. So, I drew her a love heart on a piece of paper, to bring to school on her first day. I told her that this heart was full of my love, hugs, and kisses and that if there was a time she felt upset, nervous or was missing me, she could take the heart out of her bag, remember how much I love her, and that I would be back for her soon. She seemed to really love this idea. It was something special for her. The next morning, I showed her where I was putting the heart in her bag, and off we marched to school.
Though she was still quite nervous when it was time for me to leave, I reminded her about the heart and its message. I could see her mulling this over. She then gave me a big hug and waved me off. She seemed fine. Wahoo! I, on the other hand, barely made it out the door before the floodgates opened!! Between snots and tears (nice, I know!) I remembered the heart I had given her and felt reassured that she would be okay, knowing she had a little connection to home with her.
Later that day, when I collected her, she was full of smiles and chatter about the first day. The teacher actually told me, that she had taken the heart out a number of times and had told her all about it. My heart felt full at the thought of it. I was delighted she had it with her. Of course, she asked for another picture the next day and the day after that! This prompted me to create different designs with loving messages for her. I think I sent pictures in every day for three weeks until I knew she was very happy and confident going in.
Seeing how much the pictures supported my child at this time, I thought about how they could help other children too. This inspired me to take the pictures a step further and create 'Home-School Connection Cards'. There are fifteen cards in a pack. Each card has a "home drawn" style picture and a loving, supportive message, that will appeal to young children. Of course, these cards can be reused and are not just for school. They can be used for camps, extra-curricular classes, and more. Three years later and my daughter still asks for little picture messages when starting something new. My son will be starting playschool in September, so you can imagine what he will find when he opens his bag!
If you would like a pack of 'Home-School Connection Cards' for your child or are interested to know more about them, please visit my website: https://www.rhymtimeeducation.com or contact me at info@rhymetimeeducation.com. Wishing you and your children a very successful start to their new school journey.
Sinéad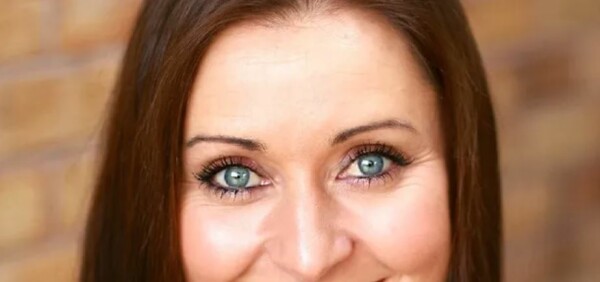 Sinéad Hamill is a qualified Montessori, Children's Mindfulness and Children's Yoga Teacher, with over twenty years of experience working with young children. She has also trained in Performance and Vocal Coaching. She started her company 'Rhyme Time Education' in 2011 and is currently enjoying creating new products for the enjoyment and development of children. With two children of her own, she is continually being inspired to create products that support children's learning and well-being.