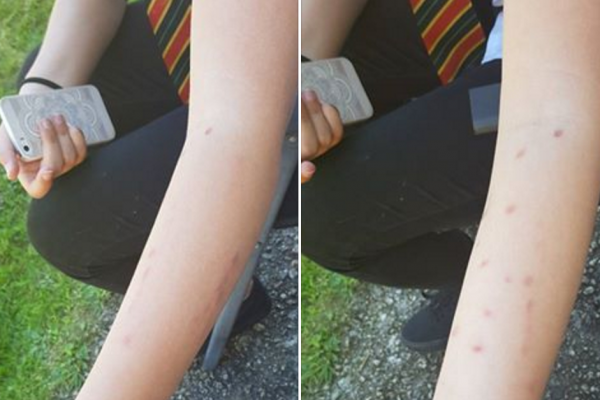 A mum has warned about a new dare trend making the rounds in secondary schools, involving children burning their arms with aerosols.
The 'Deodorant Challenge' sees youngsters spraying deodorant onto their skin before it burns. Even more troubling is that kids are reportedly filming themselves taking part in the dare.
Sarah Pears Stanley took to Facebook to warn parents about the Deodorant Challenge and posted pictures of the effects on a person's arms.
Tagging her daughter Kaitlyn in the post, she said, "Apparently the new craze up Bodmin College is the 'deodorant challenge'. I've warned Kaitlyn Stanley not to do it again... Just want you all to be aware."
Although many people in the comments section remarked that this dare has been around for years. One person wrote: "People use to do this when I was in Year 8. One boy I know that done it (sic) left holes in his arm for days by chemical burns."
However, the Sun reports that children are filming themselves doing it and posting it on social media.
Another person in the comments said: "Aerosol-induced frostbite. I know someone who had to have skin graphs from doing this. Not pretty."
A father in Ireland warned about the devastating consequences of taking these 'games' too far last month after his son died of asphyxiation.
Greg Wilmot, from Clare, made the grim discovery of his son Conor's body in a field. The father-of-three said he believes Conor may have been influenced by individuals he met online, and that his death may have been the result of an internet choking game.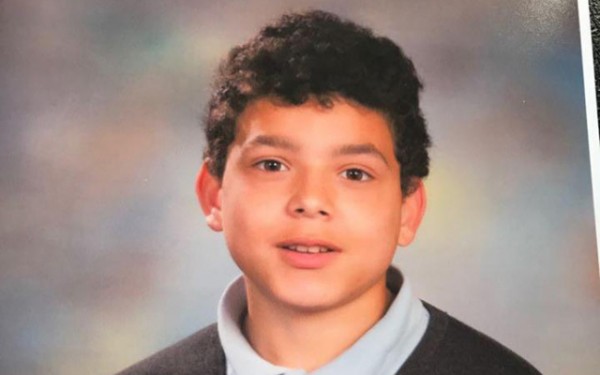 He dismissed reports that Conor's suicide was because of being bullying or that Conor was taking part in the Blue Whale Challenge.
The Blue Whale Challenge sees participants in which participants are asked to carry out tasks over a 50-day period until they are eventually told to kill themselves. The game has been linked to a number of suicides in Russia.
Instead, Wilmot said this choking game was separate and said, "All of us when we were teenagers did some stupid, stupid things which could have gone wrong and none of us would be walking around and I think it was one of those stupid, stupid things that he decided to do that just went wrong."