Heading out with your toddler for the day, requires more than putting them in their car seat and hitting the road. Planning for every eventuality means we'll usually bring a bag packed to the brim with everything but the kitchen sink.
However, before you start to wonder if you could actually get it to fit, the following eight items are essential for outings - anything else is just extra. And the great news, you can find them all at Dunnes Stores – their baby event runs from 13th July to 9th August.
Wipes
Perfect for cleaning sticky hands and faces. They also come in handy for cleaning muck off the seat of the swings or for giving your car upholstery a quick wipe in the case of spills. Find a range of wipes at Dunnes Stores including a special on WaterWipes Bio Baby 12pk Megapack that were priced at €37.43 and are now just €25..
Healthy snacks
Obviously what food you bring depends entirely on where you are going and for how long. Think a small snack bar for quick trips to the park or pieces of fruit and a sandwich for longer outings. A hungry toddler is always a cranky toddler! For handy to have in the bag options, the Organix range is brilliant, on offer at Dunnes Stores you can Mix & Match any 2 for €5 or the BEAR Pure Fruit Yoyos / Bites / Giant Yoyos Multipacks 5pks, were €3 now reduced to €2.50 each.
Drinks

Water or juice in a sippy cup is a must-have when travelling with toddlers. Just like with hunger pangs, feeling thirsty can make your little one a tad cranky. The Ella's Kitchen Smoothies are on offer at Dunnes Stores now just €4 each
Sippy cups and Soothers
There's never enough of these, and certainly none handy when you're just about to walk out the door. So why not pick up a set specifically for the going out bag? The NUK Soothers / Cups /Bottles Ranges are on offer so you can mix & match any 2 for €10. The NUK soothers have an improved NUK original shape modelled on a mother's nipple while breastfeeding for a natural, satisfying feel, they promote healthy development of teeth and jaw by exercising baby's lips, tongue and facial muscles and they are BPA-free.
For sippy cups, you can save 33% on Tommee Tippee Cups - Explora / Transition Cups which are are down in price to €4.01 - €4.34.
Sunshade for the car
The last thing you want is a cranky toddler in the back set not being able to sleep with the sun in their eyes – grab one of these gorgeous Paw Patrol / Minnie Mouse Sunshade at Dunnes Stores – the 2 Pack is just €4.99.
Pool Days
Whether it's a day out at the pool, the beach or just paddling in the back garden – Huggies® Little Swimmers® swim pants are essential. They have an all round stretchy waistband for a comfortable fit during water play. They have special absorbent material that won't swell up like a nappy. Plus, Leak Guards to stop leaks and protect from little accidents. The fun, colourful Disney designs mean you can use them just like a swimsuit. And when water play is finished, you can tear the sides for easy removal, making change time a breeze. Now reduced to just €4 each.
Entertainment
A toy or a book will ensure your little one never gets bored in the back seat and will certainly come in handy when they need a little downtime. Pick up something from a selection available at Dunnes Stores including TOMY & Lamaze:
Freddie the Firefly Table Top Toy / Freddie the Firefly Gym / Gardenbug Wrist Rattle Footfinder Set / TOMY 2 in 1 Transforming Tractor / Peppa Pig Doodle Bag, ranging in price from €9.99 - €39.99.
Easy transport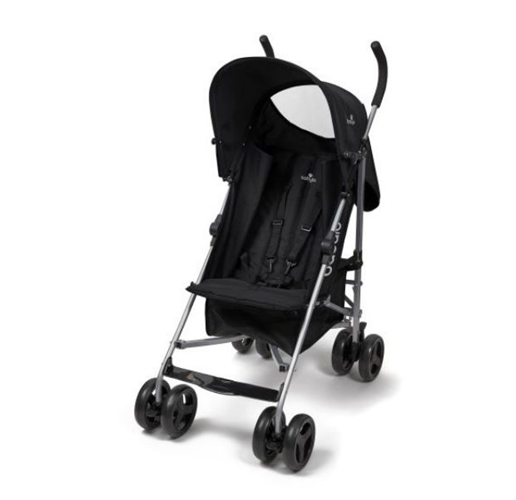 When you're out and about with your toddler, you need an easy to manoeuvre buggy – the Babylo Bolt Stroller is perfect for that, and at just €49.99, it's a real bargain.
Now all you need to worry about is having a great day out.
There are tonnes of brilliant offers at the Dunnes Stores baby event – check out the full details here, offers run from 13th July - 9th August.