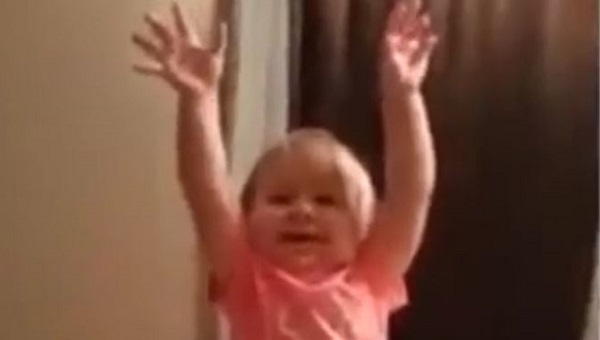 For many, their father is their first hero, and the adorable little girl in the following footage now has video evidence to prove this!
Imgur user VictorinkaTV took to the micro-blogging site this week to share real-life footage of a super-dad in action.
In the video, a toddler is seen standing up on the bed in which her father is trying to nap.
Despite the fact that his head is under the pillow, when the toddler starts to wobble and fall backwards – almost tumbling off the bed – the father manages to stick out a hand and catch her at the last minute.
Dad Reflexes don't sleep
Had it not been for this devoted dad's super-quick reflexes, this poor little tot could have suffered a pretty nasty fall.
Imgur users have been more than impressed with the footage, with the video garnering almost 850,000 views in the space of just one day.
Some of the reactions have also proven priceless, with one Imgur user writing: "Dads get super powers. You get super-strong, your reflexes enhance, your senses sharpen, and your endurance skyrockets. You're Daredevil."
SHARE with a fellow super-dad who will be able to relate.