Back to school is right around the corner and we're trying to be organised this year and have everything ready to go for their first day back – pencil cases, uniforms, lunch boxes – if you can think of it, we need to tick it off a list!
And after all this hard work and preparation we put in to get them ready for school, the absolute last thing we want to hear at the end of week one is 'Muuuummmm….I can't find my jumper!'
Oh, the dreaded words, that launch the laundry-basket-back-of-the-closet search of the century. It's nowhere to be found and the lost and found in school yields no results either – it's not just annoying, it's a little heart-breaking after we've spent so much time and money to be prepared for the year.
Which is why we think this genius idea from Mine4Sure is the going to be the must-have item for back to school this year!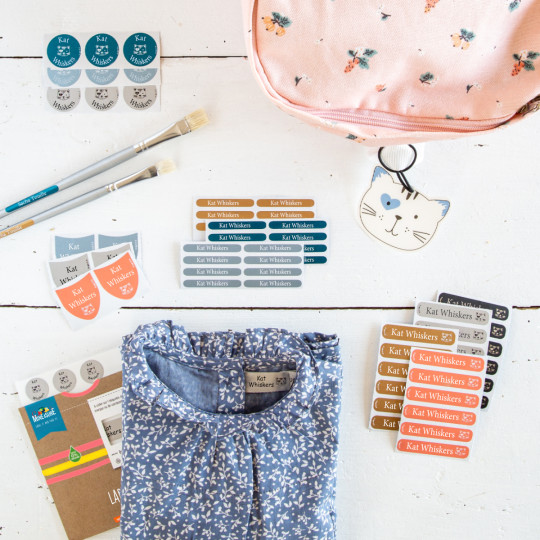 Mine4Sure is the specialist for personalised name labels to identify all clothes, school supplies and personal belongings to label everything for school. With every child in the same uniform, shopping in the same places for bags and pencil cases, there's always going to be a mix up – but Mine4Sure ensures that when it does happen, it's easily traceable.
With over 15 years of experience under their belts and more than 250,000 families each year relying on their brand to keep their children's belongings safe, they know wat they're doing when it comes to forgetful kids and have unique packages and combos to suit every family. From 10 labels to combo value packs, the Mine4sure products are designed for all types of situations from nursery and preschool to big school.
They offer labels to suit every product's needs, ranging from iron-on and sew-on to stick-on personalised labels. Their ink is solvent-free and has a 5 star rating.
And if labels will cramp your little one's style, they also have a gorgeous range of personalised products and textiles, including bags, personalised pencil cases and super cute personalised insulated water bottles!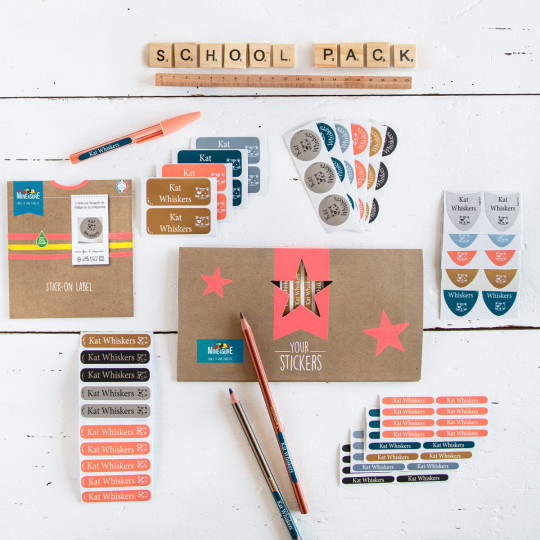 For example the Mine4Sure school mixed labels pack contains:
40 labels for clothing iron on tags or stick on labels
18 round stickers for objects
24 small stickers for exercise books, note books, calculator, rulers, large school supplies
72 mini stickers to label pens, pencils, scissors and all smaller size supplies and objects
8 rectangular stickers to mark in one's name books, folders, files
6 pairs of stickers for shoes: school ones, plimsoles, sports shoes or those worn every day.
You know how important it is for kids to keep track of their belongings, even if they don't. Make life easier for yourself and your kids this school year and start off on the right and organised foot! See Mine4Sure's website for all your back-to-school labelling needs!