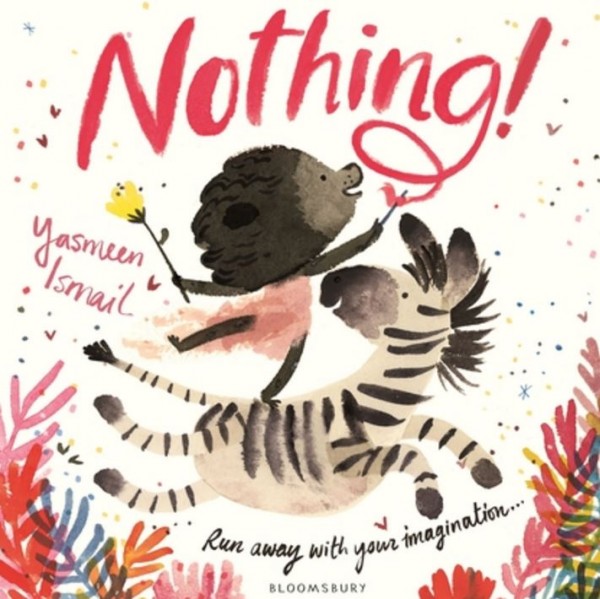 Irish author-illustrator Yasmeen Ismail is back again with another wonderful book that kids across the country are going to love.
Yaseen has already won the V&A Best Illustrated Book Award for her book Time for Bed, Fred, and was shortlisted for a number of other awards for Specs for Rex, and I'm a Girl, so you know her new picture book, Nothing, is going to be good!
The story follows Lila and her mum as they go to visit their grandpa, but Lila is so busy in her own little world that when her mum asks her what she is doing she replies "Nothing".
Only the reader is allowed to glimpse into colourful, crazy world where she is wrestling and octopus, or racing along in a winged chariot or fkying with birds over a noisy jungle.
Bursting energy and colour, this is a joyous celebration of the imagination and creativity that will speak to child and adult alike.
A wonderful read, inspired by Yasmeen's love for her childhood books; your little one's imagination will be inspired by Lila's creativity.
Published by Bloomsbury, it will be available from Thursday, 11th August.
SHARE this gorgeous book.