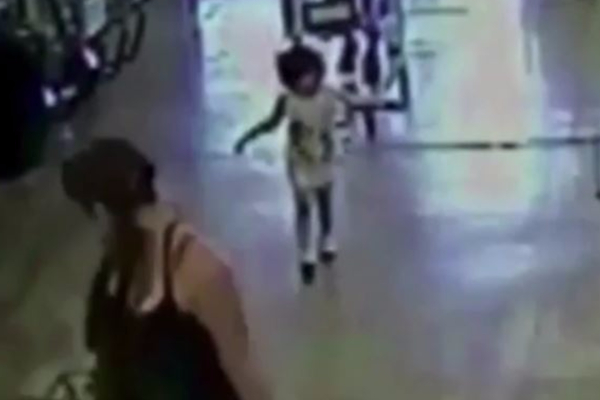 An American woman has been arrested after deliberately abandoning her two-year-old daughter in a supermarket.
Chiengkham Vilaysane took her daughter to shop at a Food 4 Less store in California on Sunday at about 6pm, but was caught on CCTV leaving without the child.
Police released the shocking footage of the mother calmly paying for her groceries and leaving the store without looking for her daughter.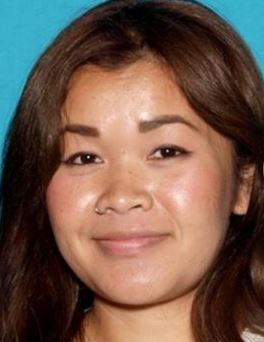 Earlier on, the little girl had wandered away from her mother during their shopping trip and a cashier named Colby Mattsson attempted to alert the mum, KFOR-TV reports.
"I saw this lady and her daughter was running around and I said 'Your daughter is running around crazy,' and she said, 'Yup, she's always doing that.'"
Investigators say another kind shopper saw the little girl alone and brought her back to the mother, but was allegedly told, "Oh, just leave her."
The footage shows the mother walking up to the till without her daughter, purchasing her groceries and leaving without even looking around.
Police were called to the Food 4 Less store after the little girl was found alone but unharmed.
The grocery store staff showed the tot CCTV footage and she identified her mother from it.
"We stopped it right on her mom and we picked her up and we asked, 'Honey, who's that?'
"And she said, 'Mommy,' and she got all like sad face and we all just looked at each other and our hearts kind of just broke," Mattsson said.
A police manhunt was then launched to find the mother on Monday.
After the video was released, police received a tip-off which helped them locate her, according to The Mirror.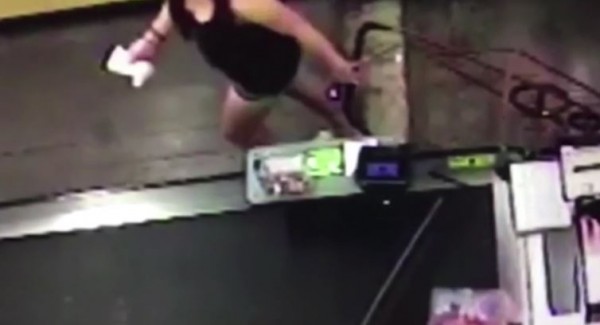 She was located on Tuesday and is facing charges of child neglect and willfully harming a child.
Riverside Police say they are "100 percent" confident that the 31-year-old is the child's mother.
The little girl has since been taken into protective custody by Child Protection Services.
Sadly no one reported the little girl as missing after she was abandoned.