Opinion piece by David Graham - Communications Officer with Education Equality.
Our schools can feel like a pretty unwelcoming place for families who don't practise a religion. 95% of Irish primary schools remain under the control of religious patrons, who see schools as places to evangelise as much as to educate. But what if that's not how you want to raise your children? A growing number of parents feel that our schools put them between a rock and a hard place.
As this debate heats up, Education Equality thought it would be useful to consider what your rights are – and how parents can pull together to effect change.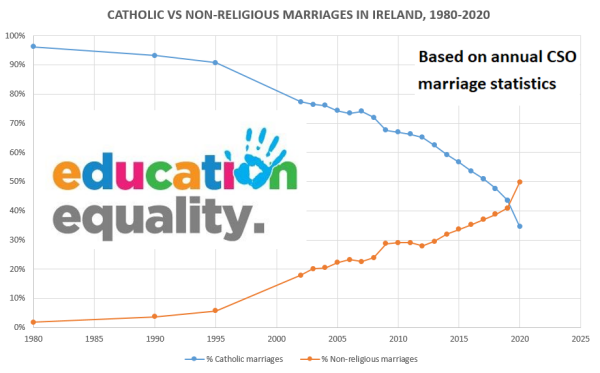 Bye-bye 'baptism barrier'
The practice of prioritising baptised children in school enrolment is now thankfully illegal in most schools. Following a high-profile campaign by Education Equality, the Education (Admission to Schools) Act 2018 has prohibited the use of religion as an admissions criterion in all Catholic-run schools, which account for about 90% of Irish primary schools.
Your school may still ask you to supply a baptismal certificate upon enrolment for 'administrative' reasons. However, even if your child is baptised you are under no obligation to supply proof of religion and you can safely ignore this request.
Opting out
Did you know your child has a constitutional right not to attend religious instruction? Schools tend to keep quiet about this right because they don't want you to think you have a choice. Article 44.2.4 of the Constitution explicitly sets out "the right of any child to attend a school receiving public money without attending religious instruction at that school".
Exercising this right is commonly known as "opting out", though it can often be an uphill battle. A simple note to the teacher should be enough, but many schools make a bigger deal out of this than is really necessary by requiring parents to take time off work and arrange a meeting with the principal. You don't have to disclose what your beliefs are at this meeting, however – just tell them you're withdrawing your child from these lessons. The principal may try to talk you out of it but they don't have the right to refuse.
Opting out is an Irish solution to an Irish problem – these children are often just moved to another seat and given crayons or other non-curricular busywork. Talk to your child's teacher, who should help them to use this time more productively by allowing them to bring in their own reading material or use their tablet and headphones.
Parents' experiences of opting out vary enormously. Whatever the school might tell you, be assured that your child is under no obligation to participate in any prayers, religious services or sacraments such as communion or confirmation. Why not talk to other mums and dads at the school gate to see if they would like to opt their children out too? The more pupils who are opted out, the easier it becomes for everyone else. Feel free to get in touch with us at info@educationequality.ie for further advice.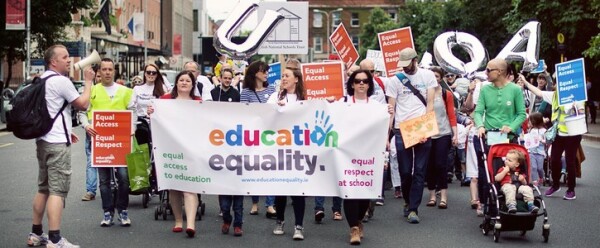 "Puberty is a gift from God"
Religion-based relationships and sexuality education (RSE) will be of huge concern to many parents. Section 9(d) of the Education Act 1998 gives you the right to be consulted about all health education provided to your child. If you are not happy with the RSE programme offered by your school you are entitled to write to the Board of Management to make your concerns known. Why not team up with other families to provide strength in numbers?
Parent power has worked in the past. In 2021, Lacken National School in Co Wicklow agreed not to use the new Flourish programme from the Irish Bishops' Conference after receiving letters of complaint from 22 families, who wrote that: "We do not feel the Flourish programme is fit for purpose when teaching RSE to children. It is discriminatory to LGBTQ+ children and families and it does not correspond with the view of the State." The story attracted huge media interest including this piece in the Irish Times.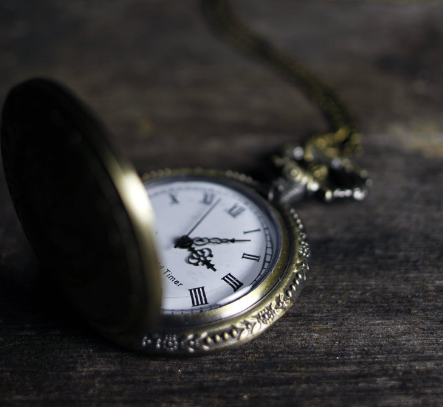 Time for reform
Many parents who do not practice a religion are loath to deny their beliefs once their children start school. Equally though, nobody wants their child to be singled out for different treatment and segregated from their classmates even once, let alone for half an hour every single day of their school lives. Many parents therefore feel forced to accept religious indoctrination and worship that they would rather avoid. Meanwhile, those who are determined to follow their conscience and exercise their constitutional rights feel equally conflicted, because they know their children may endure feelings of isolation and shame. For the State to knowingly put parents in such a no-win position is shameful and morally wrong.
The divestment initiative begun under former Minister for Education Ruairi Quinn has done little to improve the situation. Just a tiny handful of schools have been divested since the report of the Forum on Patronage and Pluralism in the Primary Sector in 2012. Of over 3,000 primary schools under religious patronage, only one was divested in 2020. The failure of the divestment process has demonstrated that the piecemeal transfer of patronage is not a credible response to this nationwide problem.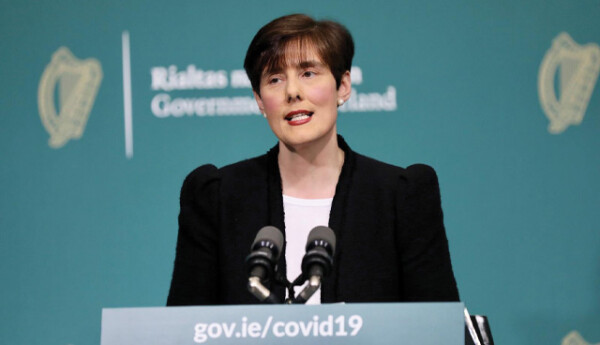 The Government will be forced to show its hand on this issue sooner or later. Current Minister for Education Norma Foley must make a statement on the matter, either by providing a roadmap that addresses the concerns of non-religious families or by defending the status quo. The latter may prove difficult, however, because the status quo is an education system that breaches human and constitutional rights, causes distress for parents and children around the country and drives families out of their local communities in an effort to avoid discrimination.
If you're still not convinced of the need for change, consider one last astonishing fact: The current national school curriculum devotes almost as much time to religious faith formation each week (two and half hours) as it does to history, geography and science combined (three hours). That does not include daily prayers, church services, unannounced visits by clergy and sacramental preparation. That's a lot of time for children from non-religious families to spend twiddling their thumbs.
Support our campaign
If you believe our education system should be truly inclusive and that all children should enjoy equal respect while at school, please add your voice to the calls for change by signing our Uplift petition to remove religious faith formation from the curriculum and offer these lessons on an opt-in basis outside the school day.
Religious discrimination has no place in a twenty-first century democracy. Nor does a curriculum that evangelises children without ever once asking for their parents' consent.
Our society has changed – our schools must too.
_____________________
David Graham is Communications Officer with Education Equality, a parent-led human rights advocacy group established in 2015 to promote equality in education, regardless of religion. Education Equality believes that religious instruction and worship should be removed from the curriculum and offered on an opt-in basis outside school hours in order to afford equal respect to all schoolchildren and protect them from religious discrimination and unwanted indoctrination. You can follow them on Facebook and Twitter or contact them at info@educationequality.ie.