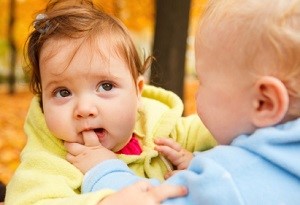 Biting is one of the most common behaviours demonstrated by toddlers and young children, specifically in a childcare setting. For children under three years, their urge to bite comes from their own natural curiosity and can be linked to feelings of stress, frustration and excitement. By the time a child has reached toddler age, he has learned that biting hurts.
Biting is not necessarily a decision they make but more so a response that overwhelms them as way of expressing this tension, stress, frustration that they are feeling and experiencing. If a child spends most of their day in childcare, they naturally seek that special, relaxed time with their parent. If this time is limited on a daily basis due to the demands of a work/home life, they may not express the fears or frustrations through natural outlets like crying or tantrums, but more so through biting.
Biting can be an emotional and stressful experience for both the biter and the child who has been bitten, and parents of both children.
The first point of managing a situation where there is regular biting is to look at what is motivating the child to bite, or what may trigger them to bite.
Reasons for biting include teething, excitement, frustration, attention seeking, powerlessness and stress. In all instances, react swiftly and keep calm.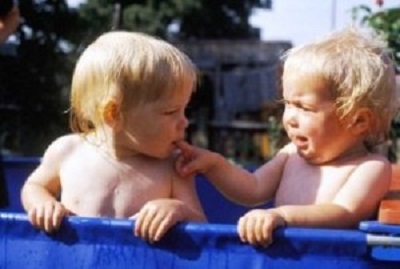 Managing our children's frequent biting
1. Take action
In all situations react swiftly and keep calm. Children need to know that what they have done is wrong. Look at how intense and how frequent bites are, and what the triggers are. The initial way of approaching it is before the child has a chance to bite. So, take the child away as soon as possible and avoid large groups if that's where it's happening. Look for the signs (such as clenching teeth) or observe if they are closing in on one particular child.
2. Be clear with the child that it's wrong
Always be firm but calm, using simple words like "no, that's biting, biting hurts". Remove them from the group, and make sure you are at their level and have their eye-contact.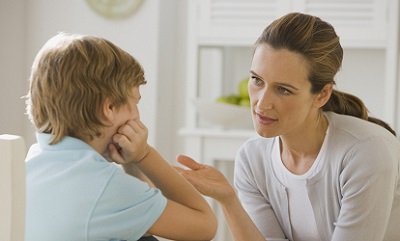 3. Remove the effectiveness of the biting
It can be harder to deal with a child who is biting to gain attention. Once a bite has occurred, and is happening on a continual basis, avoid long explanations to the child. Put your body between the biter and the victim, turning your back to the biter, and soothe the bitten child; by doing this you are giving the biter the message that this is not a good way of getting attention.
4. Catch your child being good
If you are going through a stage of difficult behaviour with a child, this technique is an ideal way of changing your focus as a parent/carer, but also bringing your child out of a cycle of attention seeking behaviours. This means the parent/carer notices and looks for the times their child is behaving well. Even though there are days when it seems difficult to find something to praise, if you really look for good behaviour, you can easily find it, even if it are short-lived!
As a parent and carer, the best you can do is consistently work at preventing biting, and then work to manage the situation when it does occur. Consistency is paramount.