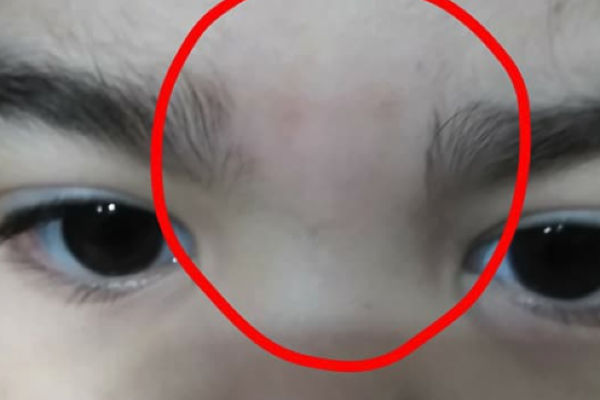 Picture via Facebook
A daycare in Washington state is being investigated after parents claim that crèche staff waxed their children's eyebrows.
19-year-old Alyssa Salgado said she dropped off her two-year-old daughter at a Boys & Girls Club operated nursery last Thursday morning, the Tri-City Herald reports.
The mum returned to pick up her toddler later. She then noticed the area between her little girl's eyebrows was red and it seemed that hairs had been removed. Alyssa took to Facebook to let others know about her experience. The post has now been shared over 22,000 times.
"I birthed my daughter and love every little thing about her and these so-called women took it upon themselves to correct the way my daughter should look," Alyssa said of the incident on Facebook.
Alyssa, who is working to graduate from high school, says she has been unable to return to class because she has no other childcare and does not feel comfortable leaving her child at the nursery.
Glenda Maria Cruz, another parent who uses the Pasco located crèche, wrote on Facebook the same day that a similar incident had happened to her son, who isn't even two yet.
"I don't know what he has been through and it's really hard honestly because he's just a baby, he can't defend himself... I feel like a bad mom because I can't protect him when he needs me the most," Glenda wrote in her heartbreaking Facebook post.
Officials from both the Boys & Girls Club and the Washington Department of Early Learning are investigating the mothers' claims.
The Boys & Girls Club addressed the incident in a statement saying, "The Boys and Girls Club takes these allegations seriously and will work to support the investigation process."
According to the Department of Learning, no valid complaints have been filed against the crèche since its license was last issued in 2012.
The department's assistant director, Frank Ordway, told the Tri-City Herald that the complaint was unusual.
He said that investigations like these usually take one to two months.