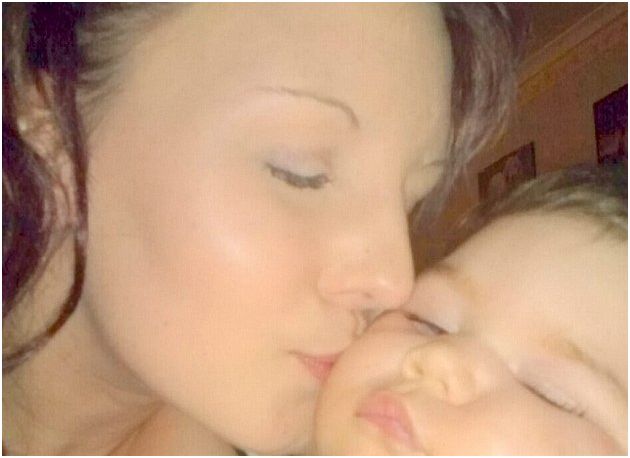 The parents of a very ill little girl who suffers up to 60 seizures a day have defended their decision to give her daily doses of cannabis.
Two-year-old Larisa Rule suffered brain damage when she was born, leaving her partially blind and deaf, and with cerebral palsy and epilepsy.
From just two days old she started having up to 60 uncontrollable seizures a day - some lasting more than an hour.
Doctors tried almost everything to stop the convulsions - which they warned would soon stop her brain from growing - and even considered brain surgery.
But when nothing worked her parents Jaylene Siery and Peter Rule discovered that a daily dose of liquid cannabis had helped other children like Larisa.
They found a man on the internet who grows the plant for the sole purpose of helping sick people and within just a day of trying it, they say Larisa was having just five seizures a day.
Jaylene said, "People tell me I'm a terrible mother and they say things like "you wouldn't give your daughter heroin. But little do they realise, most of the medicines the doctors gave us before had opium in - the same plant heroin is derived from."
"I'm not a bad mother, I want nothing but good for my child. She was in pain, she was suffering, and I tried everything before I tried this. Sadly, my miracle treatment is illegal and in administering it to my daughter three times a day, I'm breaking the law. I risk prison," she said.
Larissa was born in New South Wales, Australia, suffering from diabetes and with her cord wrapped round her neck.
Her mum said it left her with feeding problems, causing a low blood sugar, leading to seizures which further damaged her brain and caused more convulsions and epilepsy.
Doctors tried countless anti-convulsant treatments but none worked and many had terrible side effects including painful rashes, breathing problems and a soaring heart rate.
Some conventional treatments made her lose her appetite all together while others made her gain so much weight her devastated parents found it hard to lift her.
Mum-of-two Jaylene asked her doctors about medical cannabis but after they laughed at her, she took to the internet to find a supplier.
Now a man sends them 250ml of cannabis tincture a month - a liquid made by soaking the cannabis flowers, leaves, or stems in ethyl alcohol to create a medicine.
He does not charge for the medicine - which Larisa has been taking in her bottles since December - and only supplies to the parents of poorly children.
"I don't know what we'll do if he goes to prison. If we can't keep accessing cannabis tincture, it means that Larisa's seizures will kill her. Giving our daughter marijuana is the best option. It's our only hope," said Jaylene.