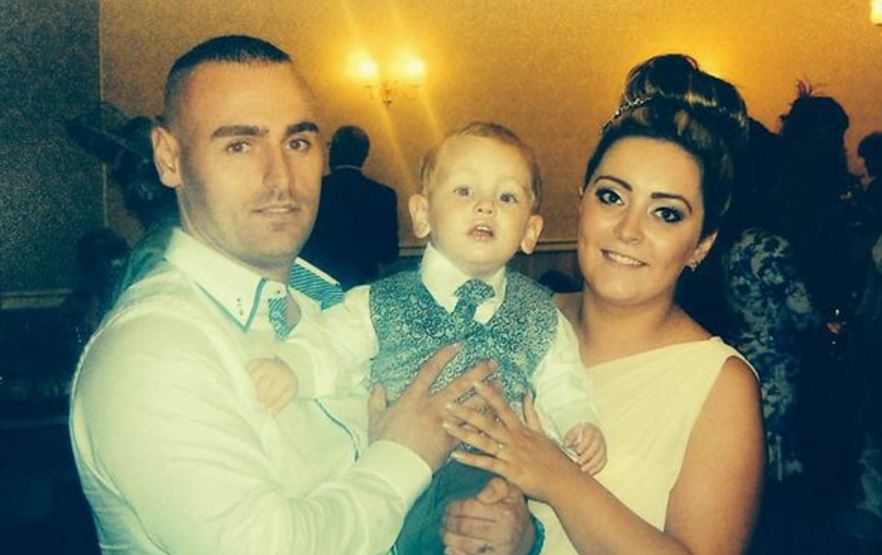 Abigail Wilson and David Jenkins lost their two-year-old son after he choked on a grape in Pizza Hut, and they have been campaigning over food safety ever since.
Little Jacob had been eating fruit while out for dinner with his parents when a whole grape became stuck in his windpipe. His parents, who are both trained first aiders, tried to dislodge the blockage before it had to be removed by paramedics with a surgical scissors.
Sadly, despite being taken to hospital, the youngster didn't make it and his life support machine was switched off four days later.
His mum and dad then began campaigning for food safety to ensure it wouldn't happen to another family, but have been targeted by cruel internet trolls
"There's been a few messages which have been a bit nasty. Things like, 'haven't they got any brains,' and 'what were they thinking letting him eat a grape so fast,' and stuff like that," said 23-year-old Abigail.
"It's been awful, we've been really upset but, you know what, I would take it all to raise awareness. I will take it for that reason. I'm not bothered if it means the message gets out to just one other parent."
Explaining the reason behind her campaign, the mum said: "When I look back it has struck me that that there were lots of times it could have happened - it could have happened on any day of his life. Like most mums I would potter about when he was eating and I want to warn people now that it's so important that you have your full attention on your child when they're eating."
"Of course what happened to Jacob is very unusual, but it can happen and if raising awareness can help save the life of even one child in Jacob's memory we'll be happy."
For advice on what to do if your toddler or baby chokes, click here and here.