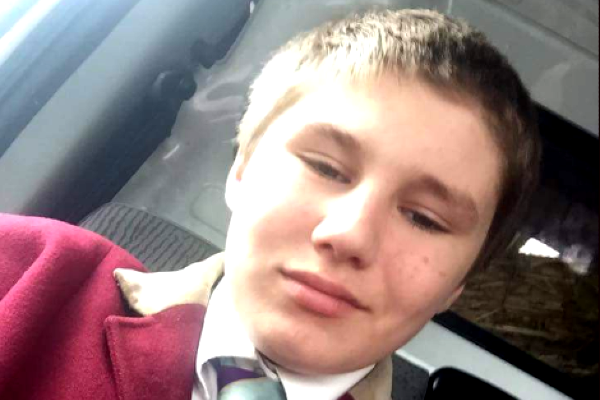 A teenage boy tragically lost his life due to excessive bullying from his peers.
Bradley John was just 14-years-old when he attempted to take his own life at his school St John Lloyd Catholic Comprehensive in Llanelli, west Wales.
The Dyfed Powys Police released a joint statement with the school saying that they were called to the school after concerns were raised for the boy's wellbeing.
"Tragically, we can confirm that the child has passed away in hospital. His family has been informed and are being supported by specialist officers."
i have no words. bullying is disgusting as it is, but to the point where it makes a 14 year old boy take his own life in school? makes me sick to my stomach. broomes will never be the same without you. keep kicking brad. #BlowforBradley x pic.twitter.com/IxfiIPSgeW

— grace x (@stephentriess) September 13, 2018
Bradley's family are devastated and have reached out to the public to warn against the dangers of bullying.
"He was so loved," his father Byron told BBC between tears. "If he could have seen that we could have prevented this, I'm sure."
"Please, please, please be sympathetic. You can hurt them badly, so very easily. Physically and emotionally they are vulnerable."
When they took him to school that tragic day, the parents said he was "happy and healthy" and were shocked when they received that devastating call.
They are grieving and coming to terms with the fact that "he's never coming home."
Bullying has become a serious issue among young people today, as 50 percent of youths fear going back to school because of this abuse from their peers.
It is heartbreaking to see this 14-year-old's life end too soon, but the community has stepped in to support his family and their cause.
Bradley was an active member in the hunting community in the UK, so they have been doing blows in his honour.
"He was a Whipper on many hunts," one member reflected. "Such a sad, sad thing but I do love these Harriers And their Melodious Voice in his honour."
They've starting the hashtag #blowforbradley to raise awareness of bullying and show their love for his family during this difficult time.
We send our condolences to the John family as they grieve the traumatic loss of their little boy.
If your child is a victim of bullying, here is what you can do to help.