In this world of e-Books and tablets, our children have become incredibly tech-savvy, and apps are their best friends – they educate them, keep them entertained, and help them to interact with the modern world we are living in.
When safety protocols are taken away, however, these modern conveniences can present a real danger to our children – and this has proven to be the case for YouTube.
A number of exposés have revealed that there are thousands of explicit videos on the content platform, targeting children by featuring some of their favourite cartoon characters.
Investigators have discovered a plethora of videos featuring the likes of Peppa Pig, Doc McStuffins, Thomas the Tank Engine – all featuring wholly inappropriate content.
Journalist and mum Laura June, who writes for The Outline, first raised her concerns after stumbling across a 'Peppa Pig' video while browsing YouTube with her three-year-old daughter.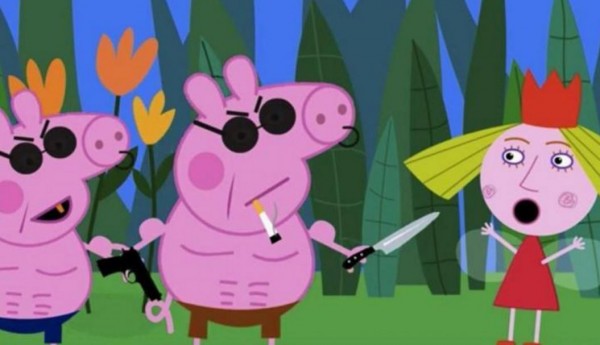 She noticed that the video seemed a little 'off brand', and her suspicions were confirmed when she witnessed Peppa having her teeth pulled out to the sounds of children screaming.
Laura wrote: "Though the animation sort of looks like an actual episode of Peppa Pig, it's poorly done, and the narrative quickly veers into upsetting territory. Peppa goes to the dentist, who has a giant needle and a lot of scary tools."
After watching the video, a shocked Laura conceded: "Peppa Pig is a show for pre-schoolers. Knock-off Peppa Pig is the stuff of nightmares."
And a further investigation by BBC Trending uncovered even more horrifying videos, featuring Mickey Mouse getting his ear cut off, and Spiderman sexually assaulting women on a beach.
While YouTube does have child-safety features, these videos have clearly slipped through the cracks – mainly because, with innocent-looking thumbnails – they appear to be perfectly innocent and suitable.
As you can imagine, these exposés have sparked outrage among parents all over the world, and YouTube has come in for major criticism for letting these videos slip through the cracks.
Now, with thousands of these inappropriate videos doing the rounds across YouTube, there are calls for parents to be extra cautious when it comes to letting their children watch content on the video platform.
Despite the fact that many of channels responsible for posting the shocking videos refused to comment on the subject, a number of them have thankfully been closed down since the horrific revelations were made.