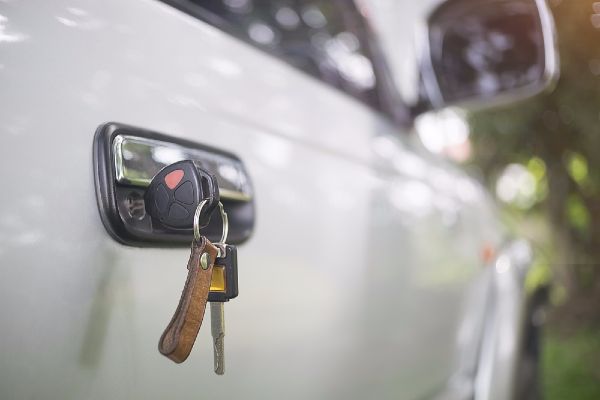 Blogger and mum Amy Amos recently shared a story that will concern parents of toddlers and young children everywhere.
Amy revealed that she was coming home from the swimming pool with her children and had her hands full.
"I was carrying in wet towels and swim trunks, my wallet, keys, the camera, a lens that I was worried about dropping - and I'm pregnant with twins and had to pee," she explained.
Her son, who is almost four, was sitting in the back in his car seat and Amy unbuckled it and opened the car door so he could climb out easily. Amy headed into the house and thought he would follow her in.
"Our neighbourhood is relatively safe, he knows not to wander off, and he knows how to open the front door by himself. My older kids were also walking inside, he wasn't even alone," she wrote.
But about 10 minutes later, Amy realised her son wasn't inside. "We started looking for him – maybe he was in the bathroom. Or sometimes he will grab the iPad and sit down quietly.
"He wasn't in the house anywhere. He was in the car. The doors were shut, he was sweating and sobbing with his face pressed against the window.
"10 minutes while we were distracted, and he was trapped in the car."
The little boy had climbed down onto the floor to look for his flip-flop which had slid off, and one of the other children had shut the door, assuming he was already in the house.
Amy said: "I realised my son couldn't open the car doors from the inside by himself. He's strong, he's big for his age, and he's smart. But the door handle didn't open easily for him and he panicked."
Amy was wracked with guilt and fear by her son's ordeal, and she is now teaching him how to open the car from the inside in case he ever needs to again.
"Opening the door handles, how the locks work, and how to honk the horn until someone comes to help if you can't open the door. And the buttons too!
"Our Highlander has a button by the steering wheel that opens the back hatch. He will be practicing how to find and push that button successfully," she explained.
She urged other parents to follow her lead and teach their kids to how to get out of the car if they are trapped.
"Please take 10 minutes of your day and be sure your kids at least know how to push the buttons and honk the horn if they accidentally get in the car alone, and have them practice opening the doors from the inside if they're strong enough.
"Remind your friends with small children to do the same."