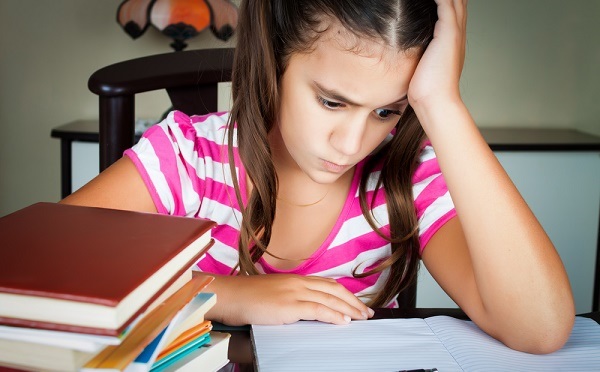 Exam-time can be incredibly stressful for our children, and if possible, waiting to receive their results can be even worse. While school exams can often seem to be like 'life or death' situations, it's so important for us to remind our kids that grades are not the be-all and end-all in life.
This is something that one Northern Irish school faculty believes, and they hit the nail on the head with the following incredible letter, issued to a group of students awaiting important exam results this week.
The students of Harmony Hill Primary School were gearing up to collect their post-primary school entrance exam results, and while they were on tenterhooks as they opened the envelope containing the details of their next journey, the staff moved to allay any fears with a very special letter which they had to open first.
In a letter of pure encouragement, the staff insisted that they were proud of each and every student for who they are as people, and they urged them to remember that life isn't all about grades and test results.
The letter began: "Inside the envelope is a score. It's a score you've been waiting for but it might not be the score you've been hoping for. If that's the case, it's only natural that you will feel disappointed. We will be very sorry about that and will feel disappointed 'for you' too – but we won't feel disappointed 'in you'."
Thinking of all our P7 children today. You are all amazing. pic.twitter.com/gaAWgVzUjR

— Chris Lyttle MLA (@Chris_Lyttle) January 30, 2016
Each student was then praised for their hard work and dedication, while also being reminded that life doesn't always work out how you want, hope or expect it to.
The staff proceeded to send a vitally important message to the kids – who you are as a person is far more important than any figure or letter written on a page.
"We know that each one of you has worked very hard, and with a great attitude. No score can ever take that away from you. In fact, we believe that your attitude and who you are as a person is much more important than any mark on a test. Who you are and the attitudes you have will travel with you to whatever school is fortunate enough to have you as one of their new pupils in September. That is so important," they added.
A screenshot of the letter was shared to Twitter, and as you can imagine, people all over the social media platform have lauded the school for instilling such a hopeful and encouraging message in their students.
These are words that every student should read at least once during their education.