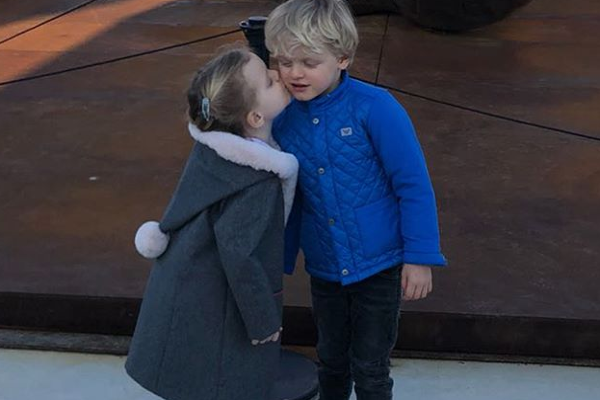 Many famous families have been celebrating back-to-school season over the past few weeks. Everyone from Holly Willoughby to Britney Spears have been sharing the cutest snaps of their kids in their spotless uniforms and sparkling new shoes.
We can't help but gush over just how cute they look as they start another new year at school.
Much to the public's disappointment, Prince William and Kate Middleton didn't share any back-to-school photos of Prince George and Princess Charlotte this year.
However, fear not, royal fans, one royal family have been sharing the cutest back-to-school photos and they have certainly melted our hearts.
Princess Charlene of Monaco was bursting with pride this week as her twins started school.
The doting mum couldn't help but share numerous pictures of her twins Princess Gabriella and Prince Jacques with her Instagram followers.
She simply captioned the series of snaps, "First day of school."
The twins embraced one another as they entered this new chapter of their lives. Starting school can be quite a daunting experience for kids, but luckily the twins have each other to lean on.
The twins can be seen walking into class in the personal snaps. Both Gabriella and Jacques wore white polo t-shirts and dark denim jeans for the big day.
The heartfelt snaps would warm even the coldest of hearts.
There's no doubt Princess Charlene and Prince Albert will remember this special day forever. We're sure the parents can't quite believe their twins are already starting school.
The royals welcomed the twins into the world on December 10, 2014.