Thanks to the quick thinking of one deputy in Minnesota the lives of 11 school kids were saved after their bus driver ran into difficulty. When bus driver Scott Gilbertson got into a medical emergency his school bus started to weave in and out of traffic.
Frighteningly, the bus which had kids on board ranging from the age of six to 14 careered into a ditch travelling at 40mph; miraculously, it managed to get back on the road, even after nearly tipping over. A number of the kids on board called 911 while others rang their parents during the frightening incident.
It was this weaving that caught the attention of a sheriff's deputy who warned oncoming traffic to get into the opposite lane and warn others in front of the bus to get out of the way because there was "a problem in the roadway".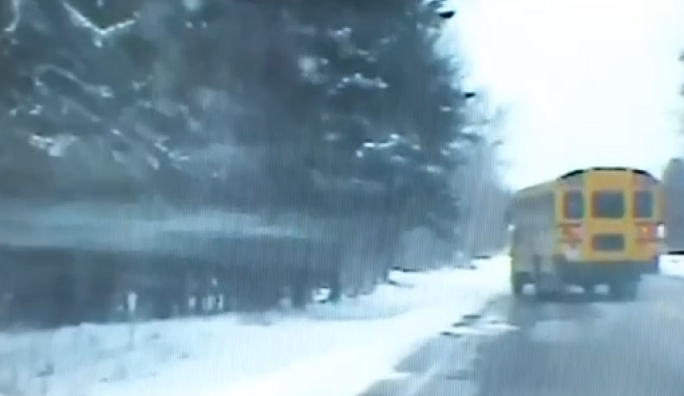 The 14 minute ride which covered a distance of over five miles eventually came to an end after a state trooper used stop sticks to force the bus to stop in a ditch.
The 68-year-old driver was rushed to hospital and while all kids on board were safe some were obviously in shock.
This scary incident comes not long after singer Samantha Mumba was involved in a car crash, highlighting the dangers of the road.