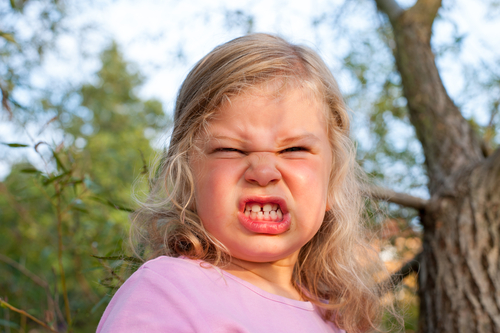 We love our toddlers more than anything, but sometimes the realities of being mum to one are very different from the fantasy of them showering us in endless kisses and being neat and tidy.
Here are seven realities of having toddlers:
You need to be on your guard, always.
Toddlers like to pretend they're Houdini, getting in and out of places that you would never have thought possible. You need to have eyes on the back of your head, literally. And you can never, ever relax.
Tantrums are a daily occurrence
Yes, you expected to go through the terrible twos, but no one ever told you just how terrible they are. A day won't go by when you aren't dealing with an angry child - not one day.
They will throw their food
Your toddler is more likely to have more food on their face, the floor and in their hair than in their actual mouth – no matter how long you may have taken to prepare it.
You'll have to start a new sleep routine
Unless you are very, very lucky the sleep routine you might have got them into when they were babies won't stay as they grow. You will no doubt have to do the process all over again.
Toilet training
Toilet training is not fun, nor is it pretty and it can take a while, a long while, before it finally clicks. Expect to mop up wee off the supermarket floor, hover your child in a squat position between two cars and put on copious amounts of washing daily. Get used to it, you may be in it for a long while.
Lots of embarrassing situations
Whether it's them pulling their pants down at family occasions, saying inappropriate things to strangers or screaming for sweets in the supermarket, your toddler is going to embarrass you at least once. There is no doubt about that.
They will fight with siblings
No matter how much you may teach your toddler all about sharing it doesn't mean they will take to it kindly. Expect screams and shouts of 'it's mine' in the playground or the park, especially if you have other children.