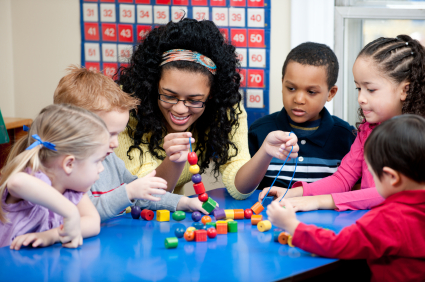 Recent data has suggested that while one in nine primary school children come from non-Irish backgrounds, only a small number of schools cater to these children.

An annual census carried out by the Department of Education shows that a quarter of Irish schools educated 80% of children in Ireland of immigrant origin.

Certain factors have been taken into account when analysing the data, the settlement patterns of migrant families will understandably play a role in school placement, for example.

However those expressing concern about these findings have acknowledged that while the State cannot dictate where families live, it can play a role in changing enrolment policies which appear to discriminate against migrant families.

As it stands, the law states that school management must implement an enrolment policy which is both fair and non-discriminatory. However, when a school has more applicants than places, the selection process lies with the school meaning that, on certain grounds, one child may be chosen over another.

Commenting on the issue, Colette Fitzpatrick of Esker Educate Together School in Lucan said: "When schools become oversubscribed, enrolment policies come into effect. When a newcomer family [of a different religious ethos to that of the school] attempts to enrol a child in their local school, they may find that there are difficulties in obtaining a place."

Concerned about the repercussion such a selection process will have, Colette goes on to say: "This has implications for integration in local communities and in the country in general."

Speaking out about the matter, a spokeswoman for the Department of Education asserts that all schools should be inclusive, but acknowledges that schools are entitled to protect their school ethos and can admit students on this basis.

The Department of Education is currently drafting an Admission to Schools Bill which the spokeswoman says: "...should see improved access to schools for all pupils and ensure there is consistency, fairness and transparency in the admissions policies of schools and in the service they provide to parents."