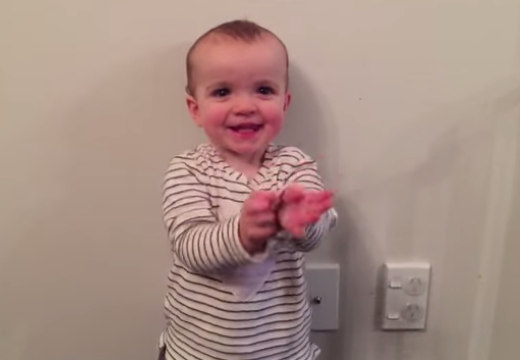 Scarlett is just 15-months old but has already managed to figure out how to make her hand disappear, and keep her mum and dad entertained for hours!
We all know just how much kids love the 'I got your nose' trick that us adults are constantly playing on them, but Scarlett has her very own one and knows just how to play it.
The youngster can be seen hiding her hand up her sleeve and delights in the response it enlists from her father.
When her dad questions where her hand has gone to the little girl pops it out of her sleeve, laughing at the reaction she gets.
This is so cute!