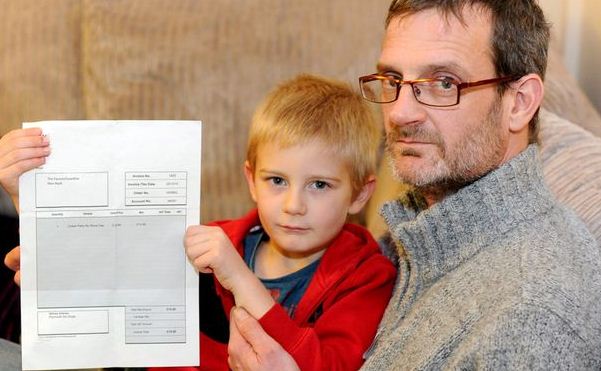 The parents of a five-year-old boy were astounded to find an invoice in their child's schoolbag after he failed to attend a birthday party for which he had RSVP'ed.
​
Derek Nash, dad of little Alex, was baffled when he discovered the small brown envelope which contained a £15.95 'no show fee' invoice, issued by the parent of Alex's classmate,

Explaining the situation where Alex found himself torn between the birthday party and a trip with his grandparents, stunned dad Derek said, referring to the parent in question: "She asked me if Alex was coming to the party. At this time I agreed and said Alex was looking forward to it. By this time, we did not have a contact number, email, or an address to let [the boy's mother] know. On the day of the party we asked Alex what he wanted to do- he chose to be with his grandparents."

Approaching the school following the discovery of the invoice, Derek revealed that the officials were stunned, admitting "I visited Alex's head teacher who couldn't apologise enough that one of the teachers had passed it on."

After visiting the other parent, Alex's mum opened up about the meeting, saying: "I told her she should have spoken to me first and not put the invoice in my son's schoolbag. I would have sympathised with her about the cost of Alex not showing up, but I can't believe the way she had gone around it."

The parents have since threatened Alex's parents with small claims court.