My Nametags (www.mynametags.ie) are delighted to introduce their new sports shirt sticker range which allows the sports fan in your home to design their own set of personalised maxistickers in their favourite teams' shirt colours!
Whether their preferred team plays football, rugby or GAA, with My Nametags' new range it is possible to create the exact match of their favourite team's shirt allowing them to change the colour, sleeves, trim and add stripes if required.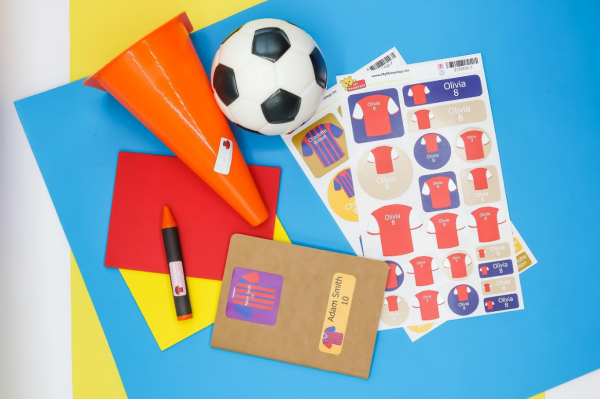 Or for your little rugby, football, hurling or camogie stars, the new sports shirt range also offers the ideal opportunity for them to showcase their club colours with pride on all their kit while also ensuring that all their sportswear and equipment is easily identifiable.
The sports shirt sets, are priced at just €10.95 each and consists of 21 maxistickers labels in your personalised team shirt design. Got more than one sports lover at home? No problem, buy 2 or more maxisticker sets in your selected design for just €8.95 each.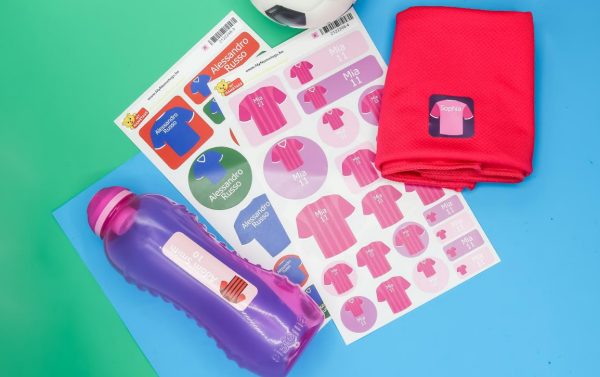 Speaking about the new sports shirt sticker range, Lars Andersen, Owner and Managing Director of My Nametags, commented, "At My Nametags we know how big sport is for people of all ages and how important it is to display your team colours proudly. We are therefore delighted to introduce our sports shirt sticker range which allows sports fans, young and old, to create their own set of personalised team shirt maxistickers to ensure their personal belongings are instantly recognisable and to display their favourite team colours too!"
For more information or to design your own sports shirt labels today, log onto www.mynametags.ie