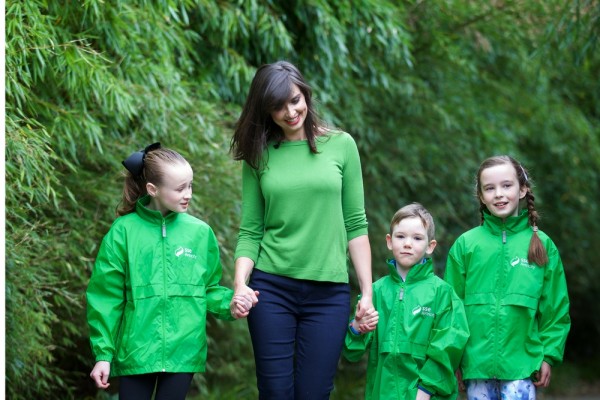 Sustainability is a phrase we often hear these days but what does it actually mean? It refers to maintaining ecological balance on our planet and avoiding the depletion of natural resources.
Sustainability is vital to maintain our planet, protect against extreme climate change and ensure our children and future generations have a safe, clean atmosphere to live in. Crucial issues include tackling climate change and harmful emissions, finding clean sources of energy, conserving water and preventing pollution and unnecessary waste.
MummyPages recently spoke to science expert Aoibhinn Ni Shuilleabhain, who has teamed up with SSE Airtricity and Dublin Zoo, to launch a new app called Eco Explorer, which teaches children about sustainability.
Aoibhinn, who has taught science in secondary schools and is now a mathematics lecturer at Trinity College, is very interested in the issue of sustainability, and had lots of tips on sustainability in the home to share with us.
She says that it's vital to teach children about sustainability from an early age.
"Research about education tells us that when you start early, people can change their practices," she explained.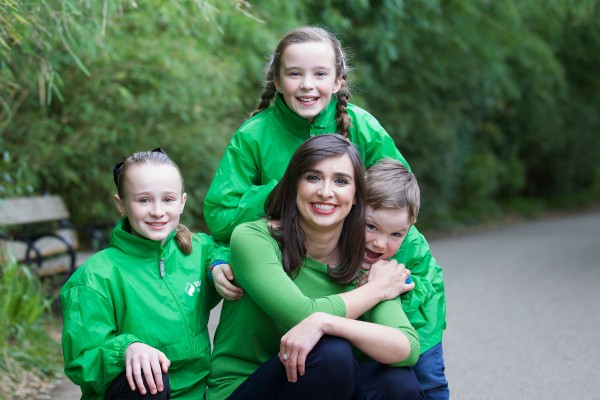 Aoibhinn explains that the Eco Explorer app and trail at Dublin Zoo is a fantastic way to teach kids about sustainability.
The Eco Explorer app can be downloaded to tablet or phone, and takes children around nine different Eco Explorer stations at Dublin Zoo, while teaching them about the animals, their habits and sustainability. At each stop, children can earn badges by completing quizzes or tasks. There are also resources to download and use at home, too.
"The Eco Explorer trail at Dublin Zoo means that young kids can be aware of their own environment and aware of things they can do," Aoibhinn said.
She enjoyed going on the trail with her godson and with another group of children: "I spent the morning with some children, going around the trail, and they were so involved and they had so many ideas about sustainability and recycling; what they could do with plastic bottles, etc."
"They can go around Dublin Zoo to different points, and it's like a game. They pick up badges as they go around, and they learn facts - such as all the picnic tables in the zoo are made from recycled milk bottles, which saved 350,000 milk bottles from going to the dump."
"It's a family activity that everyone can take part in," she explained.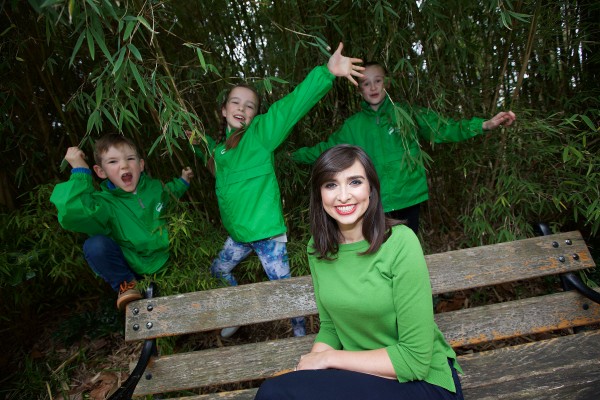 Aoibhinn says she's delighted to see Dublin Zoo and SSE Airtricity join together to promote sustainability: "Dublin Zoo, on its own, were doing a lot of great things, like reusing their compost and supporting biodiversity but now they have an energy partner to expand that a little bit more."
Aoibhinn had lots of helpful advice for families who wish to put sustainability into practice at home.
"There's really simple things, recycling rubbish, separating it out into the right places, composting where we can, saving water when we're brushing our teeth and not spending too long in the shower."
Aoibhinn says rainwater can be utilised in household tasks, such as using it to flush toilets or watering the lawn. The simplest thing we can all do is turning off the tap while we brush our teeth, Aoibhinn recommends. This can save up to 30 litres of water.
She also recommends replacing lightbulbs with energy efficient LED bulbs, where possible.
These are great tips and we'll definitely be putting them into practice at home.
We think this app is an amazing way to teach kids about sustainability, wildlife, climate change and caring for environment.