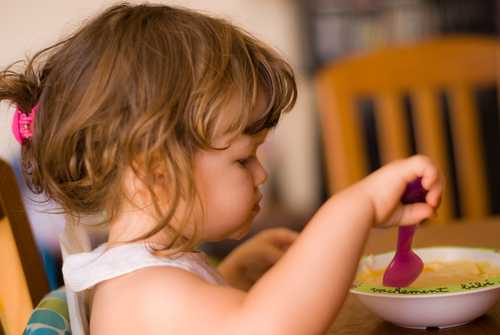 Teaching your child table manners is definitely up there with being one of the most important things that you can show them. Eventually becoming instinct, manners will hold true to your toddler throughout their entire adult life.
While it can be a little tricky and frustrating getting started, these five tips will help you succeed in your task.
Talk about how they are expected to behave
You need to sit down with your little one and talk to them about manners and why they are important. Explain that there are consequences for not behaving correctly and what they are.
Show them how to be mannerly
After you have had a chat with them the next step is to show them how they need to sit, how to hold the cutlery, how to speak, etc. Make sure your own manners are in check – remember, your toddler is watching and mimicking everything you do so make sure you behave exactly as you would want them to behave.
Gentle reminders every now and then
It is going to take some time before it becomes a natural instinct for your little one, so expect to give gentle reminders every now and then. Your little one can't be expected to learn straight away so just remember to keep your cool and be nice.
Reward them for good behaviour
Rather than punishing or giving out to your child when they do something wrong, set up a chart that rewards good behaviour. Positive reinforcements are better than negative so reward rather than punish.
Manners you want to teach them
Be clear in what manners you expect from your little one. Whether it is to say please and thank you, eat with their mouth closed or keeping elbows off the table you need to set the rules from the start and stick with them. Write them all down in a place where they will regularly see them to help stop any confusion.