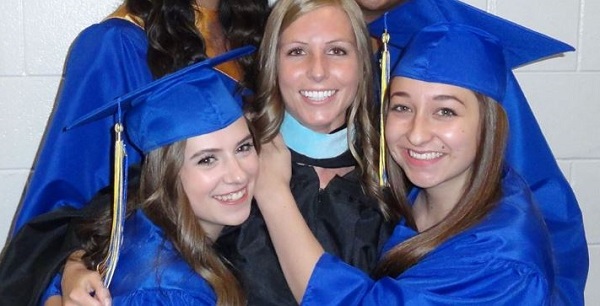 Your teenage years can be some of the most difficult of your life; you're trying to deal with peer pressure and school stresses, while simultaneously getting to grips with the chances to your body and mind – it's not easy.
For some teens, the pressure can become just too much, which is why we – as parents, guardians, teachers, etc. – need to support them at every step of the way.
This is something that American teacher Brittni Darras learned first-hand recently, after discovering that one of her students had attempted suicide.
In a heartfelt Facebook post, Brittni recalled being reduced to tears when, at a parent-teacher meeting, a mother explained her daughter's absence from class.
"Her daughter- a friendly, intelligent, beautiful, driven, young woman- not only planned to commit suicide, but was in the act of doing so when the police got a Safe 2 Tell report, broke in, and stopped her. She had deleted her social media accounts and left goodbye letters; she was ready to leave the world," she wrote.
Brittni, being in a position of responsibility, decided that she needed to do something positive to show this girl how special she was, and how much she was treasured. So, she wrote the teen a letter that was so full of 'such nice things' that it reduced the her to tears.
The caring Colorado-based teacher then went on to write a letter to each and every student, unique to their special qualities, talents and traits. The incident led her to make a serious revelation about teen suicide, and we can all learn from her example.
"Suicide is growing to be more and more common, and I can't help but to think that it's a direct result of the pressure we put on these kids- to be successful, to fit in, to be the best in their class/sport/etc. We need to remember that each human being is unique, and that is what makes them special. Instead of trying to change it, we need to embrace it, because together, we can make a difference, and we can save lives!" she wrote, in a final rallying message.
Well done to Brittni for, undoubtedly, making a positive difference to young lives.
SHARE with a fellow parent who will appreciate Brittni's wonderful gesture.