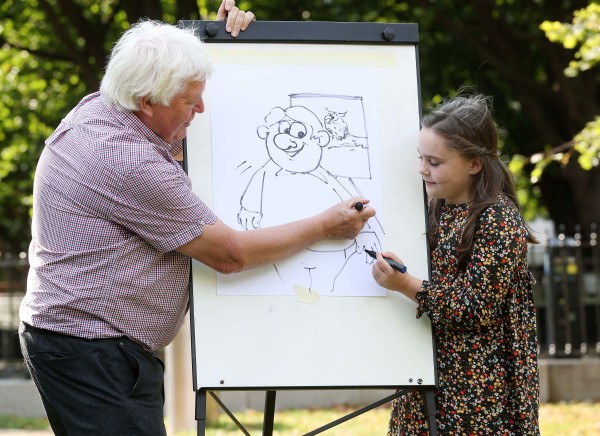 When we were kids, a rainy Saturday indoors meant baking a cake, splodging paint on paper or burying our heads in a book or two.
Now, a generation or two on, kids can get caught up in video games, surfing Netflix and playing on apps that mimic the experience of baking, painting or creating.
The unbounded creativity and imagination kids have is one of their most precious gifts, and while we're all doing the very best we can as parents, it's worth taking the time to consider if we are creating the most creatively free environment for our budding Picassos, Mozarts and Marian Keyes.
Don Conroy, beloved children's author, illustrator, artist and TV presenter, has a few inspiring words and helpful tips to make the home a habitat that cultivates imaginative thinking.
'The creative journey is one of the most exciting aspects of my life, and I hope other people's lives, so it means that you start looking at the world each day with fresh eyes,' he told MummyPages.
'When a bird flies, it's not the way it flew yesterday, it' flying completely new today, so it becomes very exciting because you're awake and aware, and I always try to have that aspect within myself.'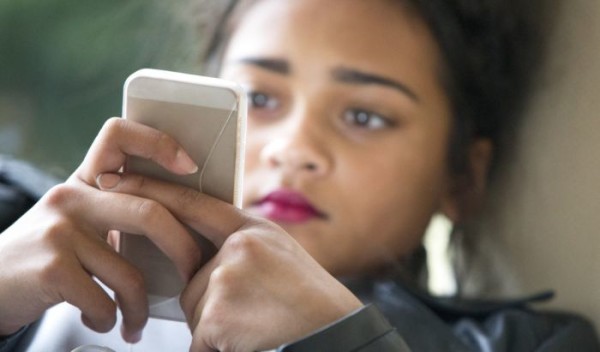 Don, who has five children of his own, hails technology as one of the main barriers to children's creativity today, as we tolerate more and more screen time in our ever-developing world.
'In the Victorian days, towards the end of the Victorian era, the people who were dazzled by technology at the time, the cutting edge of technology, the mothers and fathers began to panic because they realised that there was this huge wedge coming between creativity and technology,' he said.
'We're talking about Victorian times, so today we have the same kind of challenge. Technology is great and it's essential, but it musn't be all consuming from the point of view that everything has to be upgraded and updated.'
'So there is a huge pressure on people all the time to have the latest thing, the latest information, so they have very little time to be reflective. And drawing and painting or writing allows you that space, and I think it's essential.'
'We're constantly being distracted, and we just can't help it with so much information around - but not necessarily a lot of wisdom.'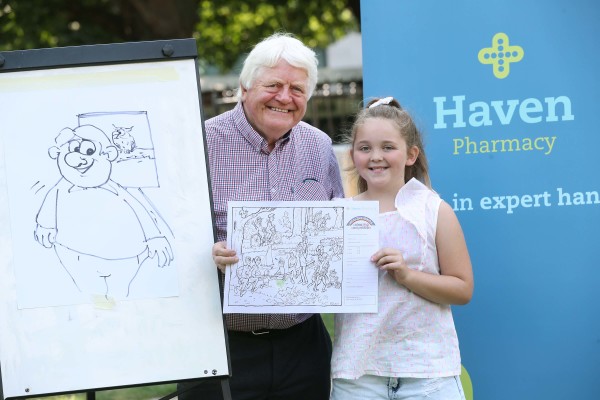 Don's ultimate tip is to encourage children (and parents alike) to keep what he calls an art journal.
He explains: 'It's like a diary but this time you're writing your feelings your thoughts maybe a piece of poetry you've heard that you liked, or a song, and maybe draw a little doodle and add colour later on if you start to feel confident in that, and slowly but surely you build up this lovely thing for yourself, to look back on it, and hopefully it will trigger you on to look within and without.'
Another way to ease kids back into committing to colouring and drawing is to encourage them with a competition.
Haven Pharmacy's 'Healthy Minds Colouring Competition' is back again this year launching on the 21st of August.
The colouring competition is open to two separate age categories for kids aged 4 – 7 years old and 8 – 12 years old, and aims to get kids engaged with art.
Copies of the illustration can be picked up in any of the 52 Haven Pharmacy outlets nationwide from the 21st of August - and best of all, our favourite artist Don Conroy is judging the competition.