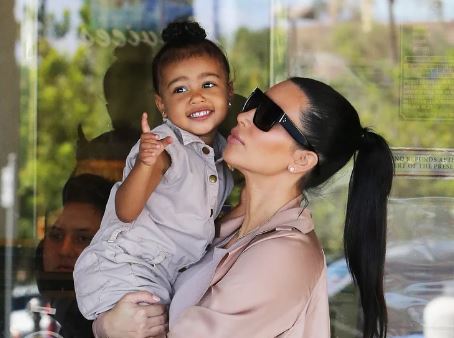 Whether it's finding a dirty sock in your handbag or constantly wiping snot off your best jacket, life with a toddler is, eh, interesting.
But thankfully, while it might not feel like it when your little one is having a meltdown in the middle of your local grocery shop, you are not alone!
In fact, if the following 12 tweets are anything to go by, us mums are all going through the exact same things...
1. It's usually a phone...
@bresuschrist_ nope. I went to use my laptop the other day and this is what it looked like. #lifewithatoddler pic.twitter.com/2rNLSI3zfV

— Hannah Turner (@hannahturnz_) July 21, 2016
2. Horses, dogs they all involve crawling along the ground.
Spent the first half of the morning being an octopus. #lifewithatoddler

— Kirstíe Fawcett (@kirstiefawcett) July 21, 2016
3. This is mild!
3yo on toilet "Mom...my poops are pretty...ok bye poop"..flushes #lifewithatoddler #thingskidssay bahaha

— Katrina Plueger (@k_plueger) July 20, 2016
4. At least they were only socks...
opened up the kettle to boil water nd found two pairs of socks stuffed in it when she put it in there, idk #mumlife #lifewithatoddler

— A (@ALeveanasiga) July 19, 2016
5. Being a mum is stressful in general.
Stress when at work. Stress when I have the day off & stay home #mumlife #LifewithaToddler

— Lysa Pizza (@lysafj) July 18, 2016
6. See? It's not all bad!
Minions, Home & Hotel Transylvania 2 all day every. #lifewithatoddler

— Miriam Chavez (@miriambby6) July 18, 2016
7. Nothing is worse than trying to explain why there is a year-old mushed banana under their car seat!
When you have to clean out your car before you get it washed so it's less embarrassing. #lifewithatoddler

— tailor hamlin (@_tayleezy) July 15, 2016
8. It's the simple things.
Who needs tv when you can just sit and watch the big trucks dig. #lifewithatoddler pic.twitter.com/AGwgTe2srV

— Lauren MacDonald (@lmacdo24) July 11, 2016
9. The good days are oh so good!
10am and toddler is still asleep. Well this is new. #lifewithatoddler

— Sera B (@Hektos) July 10, 2016
10. They keep things interesting.
Last night I woke up to the sound of Macy eating a juicy snack she had snuck into bed. #momlife #lifewithatoddler

— Chelsea Duncan (@chelsnd95) July 7, 2016
11. And honest..
Levi asked me today why my underarms were fuzzy #sweetthingsmysonsays #lifewithatoddler

— Jessica Janson (@56janjan) July 7, 2016
12. And a little bit scary!
Ella: "ride in space rocket mommy?"
Me: "we don't have a space rocket"
Ella:"whyyyy mommy?" *hystarical crying* #lifewithatoddler

— Jacy de Koning (@JacydK) July 4, 2016
SHARE if you can relate!