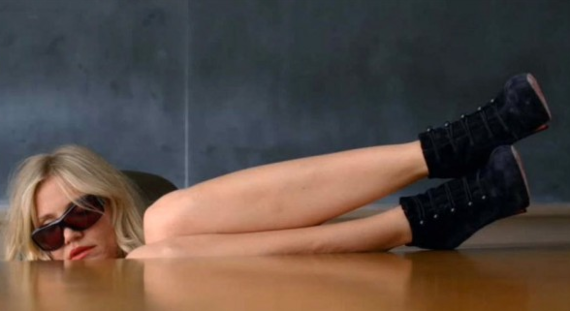 It's almost back-to-school time for our little ones already. And f
or many of us, this will mean meeting new teachers and hoping that your child works well in their class.
Of course, not every teacher is exactly what we hoped for...not at all.
Here is a fun list of the seven types of teachers we do not want to see this September!
The Very Old One
No, we're not being ageist, but didn't they teach your mum and nan too?!
While the older teacher can have a lot of benefits, often it seems they just don't understand today's generation of kids, which leaves us a little worried...
Most likely to say: "Back in the day, when I was a pupil, she'd have got a boot up the backside, but sure now all I could do was stick her in the corner."
The Young One
Fresh out of Mary I, full of ideals and oh, so naive.
The young teacher can be almost worse than the older one because they let our kids get away with too much and are too understanding.
They are all about the kids (which is good, of course) but in an overly-modern way where children should never be punished. God forbid you put them in a corner, don't you know that will scar them for life?
Most likely to say: "Max, explain to Sophie what made you feel so angry that you threw your eraser at her."
The Cranky One
Ok, so your child should not have pointed out her nose picking in front of the whole class, but was it really necessary for you to come in and talk about it?
This teacher loves to pile on the homework for even the youngest ones, and is notorious for actually going through with those awful "if you don't behave the school tour will be cancelled" threats.
Most likely to say: "Did you just refuse to teadh a chodladh? Principal's office, now!"
The High Achiever
This teacher needs their class to be the best. Period.
That means lots of homework, a test every day and pushing them to their academic limit.
Great in theory, not so enjoyable for child or parent in practice.
Que lots of late-night Googling on your part trying to help your child out.
Most likely to say: "Max, I think we're going to have to have a talk with your parents about why you only got 9.5/10 in this test yesterday."
The Hippie One
The hippie teacher can be great for teaching your child about the world around them and how to look after it.
But when they get home and give out to you because you forgot to recycle an empty tub of butter, you secretly wish they had been put in The Cranky One's class.
Most likely to say: "Reduce, reuse, recycle."
The Should-Have-Been-A-College-Professor One
This teacher is normally found in the secondary schools, and goes over and beyond the curriculum in teaching our kids.
This can be a good thing for their world knowledge, however, in a country where all that matters is points, it can leave them a little bit confused.
Most likely to say: "What do you mean you can't remember the entire periodic table? It's simple!"
The Laid-Back One
Nothing phases this teacher.
The laid-back teacher never gives homework and is too busy trying to seem "cool" that the kids run riot around the classroom.
Parents dread this teacher as a whole year of it can really throw kids into the deep end when they have The High Achiever next year...
Most likely to say: "It's a Tuesday, what the hell, no homework! See you Friday!"