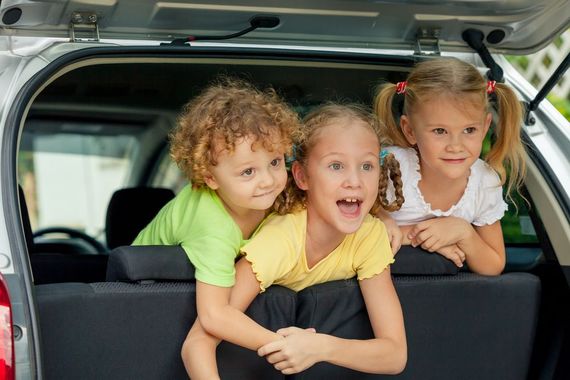 Do
Use only an approved restraint that is appropriate for the child's weight and size.
Use restraints which have been approved to the latest standard, (UNECE Regulation 44.04)-which are designed to fit in newer cars and have increased protection for your child.
Check that the car seat fits the model of your family car before purchasing. Ask the retailer to fit the seat before purchasing.
Opt for a car seat that adheres to the ISOFIX system if your car is fitted with the required anchorage points; always check the vehicle handbook.
Ensure that the car seat is fitted securely and always follow the instructions.
Check the harness each time your child uses the seat to make sure the harness is comfortably fitted.
Fit restraints in the back seat of the car where possible.
Explain to your child about how important it is to remain firmly strapped in during every journey.
Don't
Carry children without restraints, regardless of how short the journey.
Fit a rear-facing car seat in the front seat of a car that has an active passenger airbag as this is extremely dangerous should the airbag deploy.
Buy a used or second hand car seat, unless you know its history and it comes with a set of instructions.
Buy a car seat without first checking that it is compatible with your car.
Use a car seat that has been involved in a car crash.
Allow a child to sit on your knee while travelling.
Allow children to climb out of their belts or release seat belt buckles.
Make any modifications to child seats or buckles as this could cause serious problems should an accident occur.
Use a cushion in place of a booster cushion as it won't be secure.
Leave your child unattended for any length of time in a car