You know the festive season has officially started when you see Folens Christmas Annuals being released. For more than 50 years, the Folens Christmas Annuals have been keeping children in primary school entertained with their incredible puzzles, games, quizzes, crafts and stories, and this year is no different.
With families starting to prepare for the magical celebration that is Christmas, there is one traditional staple on every child's wish list- the Folens Christmas Annuals.
There are four editions of the annuals- Súgradh, Spraoi, Siamsa and Sonas- with each being targeted at different age groups ranging from Junior Infants to Sixth Class. Each edition is jam-packed full of exciting activities and engaging features to keep young readers busy in the lead up to, and all the way through the Christmas holidays.
Every annual comes with a special gift to help every child complete the fun puzzles, quizzes and games inside- a festive pencil with rubber for Súgradh and Spraoi readers and a cool new pen for Siamsa and Sonas audiences. Plus, there are plenty of chances to win fabulous prizes in the competitions inside each annual!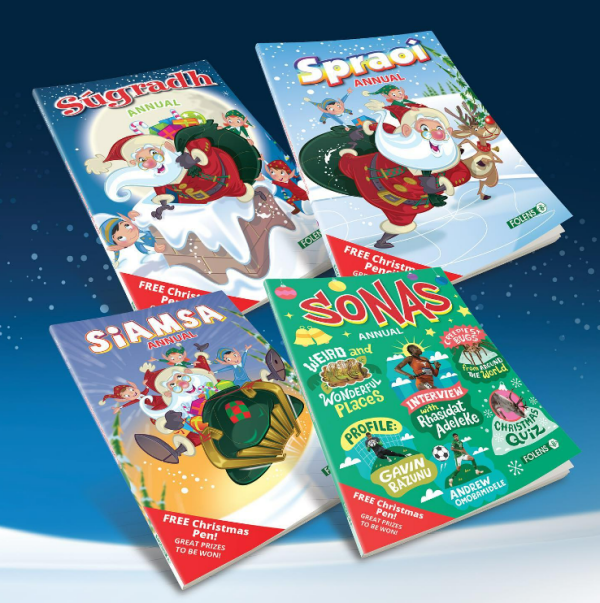 These nostalgic Christmas Annuals have created fond memories in each household in Ireland, with parents and teachers alike being reminded of their younger days. Carrying on the tradition of receiving an annual at Christmas to the children in their own lives allows them to relive those magical times. From fascinating facts, clever riddles and even some gaeilge, the Folens Christmas Annual is a brilliant way to pass that tradition onto the next generation.
The Head of Marketing & Communications at Folens, Elizabeth Ivory, explained, "We are delighted that our Christmas Annuals are marking the countdown to Christmas with all their fun-filled activities for children across the country, and continue on the tradition of the generations before."
Folens is proudly continuing their Christmas Annual Charity Campaign for the 11th year by donating Annuals to its charity partner, Children in Hospital Ireland, whose dedicated volunteers visit children's hospitals and wards across the country to chat to sick children and help take their minds off their illness or injury for a moment of playtime.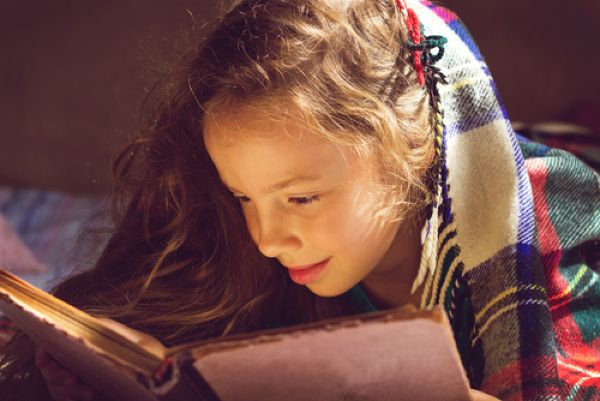 Anna Gunning, CEO of Children in Hospital Ireland said, "We are thrilled to again partner with Folens on this Christmas Annual initiative and we know how much this means to the children who may have to spend time in hospital over the Christmas period".
"The CIH volunteers across the children's hospitals and units always look forward to delivering them to the young patients who so eagerly receive them. The annuals bring a little joy and a smile on the faces of both the children and their families during a hospital stay."
The joyful gift of the 2022 Folens Christmas Annual, which are all printed in Ireland and 100% recyclable, is available to buy here.