It's important not to fall into the Netflix trap this Easter, as easy as it is to just flop in front of it these days - but we've had enough of sitting around the house. It's time to get out an about again and this is uninterrupted time that we won't get back, so it's important to make the most of it and celebrate these small moments that no doubt, our kids will look back on with fond memories, if only because they're things you did together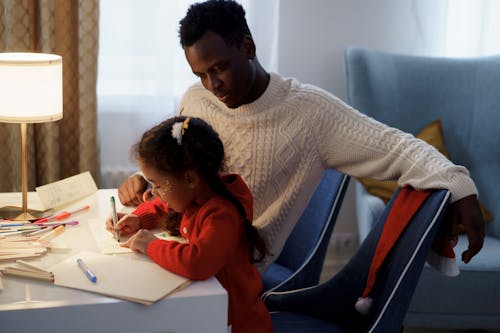 Look at this Easter break as a time to make memories, learn life skills and the chance to try out something new! You never know what you might discover about your little ones – or even yourself!
Games
Board games are so underrated these days, written off as cheesy or too time consuming. Well, all we've got is time and family game night is a cliché because it's great! A great chance for some family bonding it can also be a chance for them to discover a talent for something more complex, like general knowledge games, chess or even cards.
Cooking
You can start off with the basics here – some simple cupcake baking or even smoothie-making if the weather is fine. But for the older ones, this could be a great chance to build the basics of their life skills. How to make a spaghetti Bolognese or a simple stir fry. You could spark a love of all things culinary – and have someone else cooking a couple of times a week!
Collages
More complicated than your usual crafts, collages are super fun and a great chance to be creative. Sometimes a theme, like 'when I grow up' or 'dream summer holidays' can be fun to guide the creativity and give you both a chance to learn about each other.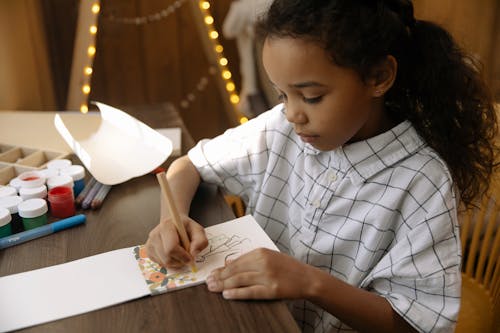 Have 'culture' night
Pick a place on the map that you've always wanted to know more about and learn all you can before hosting a theme night for that country, learning all about the culture, food and festivals. Serve up some traditional snacks and make decorations. Have them share their knowledge of the local language, music, history – whatever has taken their fancy!
Learn a new language
This could be fun to try out all together so it feels less like a chore and more like a new skill that you can all use with each other. Try using it around the house, compete against each other on Duolingo, try to learn phrases relevant to your family.
Create a solar system
Have a little one fascinated with space? Look up some tutorials on YouTube for papier mâché and create your own spinning solar system in your living room! A great project to tap into their creative and scientific minds!
Puppet show
There are tons of finger puppet tutorials out there and by customizing them, they can create or recreate whatever story they like. Putting on a play, a fairytale retelling, oer even making mini versions of the family has never been so easy!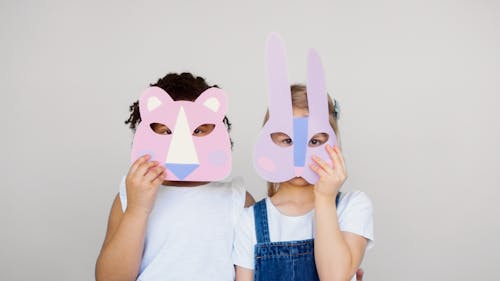 Have a cinema night
No, not just hopping in front of Netflix and throwing on something to play in the background – make it feel like they're really going to the cinema, microwave popcorn and all! Cut out 'tickets', make the room dark, show them to their seats and have a new film – something they're all excited to see – ready to go.
Camp in the back yard
You might have to wait for one of the warmer nights to do this, but an old tent and some warm sleeping bags should do the trick too! Stargaze, pack in together and make smores – even on the grill if needs be!
Start a book club
This works particularly well with older children and tweens. Try picking out something you'll all enjoy – maybe Hunger games for the older ones and Harry Potter for some of the younger ones. 'Meet' a couple of times a week to discuss the chapters you've covered and to make sure everyone is keeping up.
Local 'Tour'
Find out all you can about local landmarks and sites and do a walking or driving 'historical tour' of your local area – within your 5k what is there to find? There's surely a story or two somewhere!
Find workshops to try out online
There's so many places providing online resources for kids to take advantage of these days. Your local library alone is worth checking out to see what's available for them to try out. Think broadly, writing, dancing, crafting – whatever tickles their fancy, it's probably out there somewhere!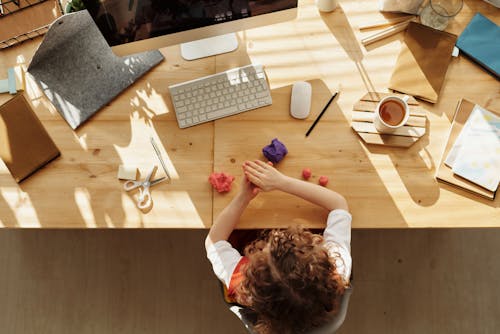 Outdoor art
Invest in some chalk and let them loose on the canvas of the pavement! Easy to wash away and provides hours of entertainment, it's a surefire way to keep them occupied for a few hours!
Fashion show
Whether you let them at your clothes or not is a decision I'll leave in your hands, but a dress up box is always an exciting treasure chest of ideas. Let them strut their stuff and get imaginative with their looks. An old lipstick might add another element of excitement if you have girly girls at home.
Write letters
When we can't see beloved grandparents, aunties, uncles or cousins – or even friends – it's nice to let them know we're thinking of them. Letter writing is a lost art and it's something that's always touching to get in the mail, especially when little hands have written them.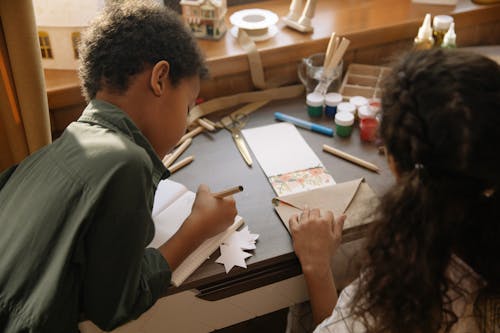 Learn to garden
Even if you don't have a clue what you're doing, there's never been a better time to learn alongside each other! Garden centres are still selling plants, so ask the assistants which ones are easy to care for and plant and go for it at home! You'll have a full blooming garden come summer!
Science experiments
Check out our kitchen table science experiments list here that can all be done at home with ordinary household items! A great way to learn lots and pass an afternoon!