A photo of a mum and her little girl has received over 12,000 likes after she posted it on Facebook yesterday.
Kelli Bannister reluctantly posted the picture of her sick daughter in the embrace of her mother.
After her 20 month old daughter, Summer got infected with the flu from her brothers, Kelli was a mess with worry.
She called it "one of the absolute worst parts of motherhood" in her viral post which has been shared by media outlets around the world.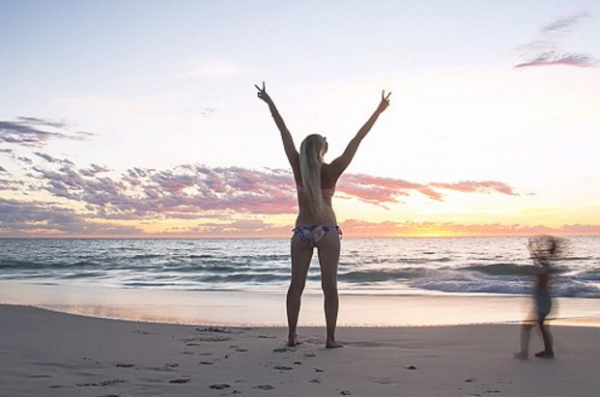 After days or worry and very little sleep Kelli's motherly instinct kicked in when she saw that Summer was starting to get into coughing fits and working herself up.
Kelli carried her daughter to the shower where she sat embracing her and after a few minutes she was calm.
Thankfully, Kelli's five year old captured the moment and it is truly one of the most beautifully raw images of motherhood.
The Australian mum is a photographer herself and a blogger so she decided to share the image online after a small bit of deliberation.
She told The Daily Mail:
"To be honest I was actually extremely apprehensive about posting such an emotional and personal moment to my business pages, but thought 'No, this is REAL, this is me and THIS is Motherhood.'"
And we're so glad she did.
You can see the stunning picture and Kelli's post here.
SHARE this stunning picture of mother and daughter.