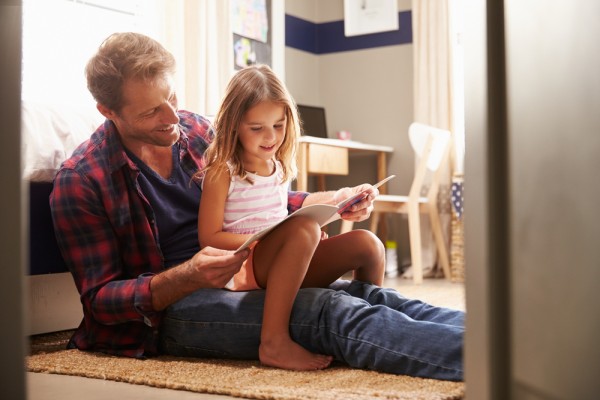 It is an occupation that, traditionally, has attracted more women than men.
But all that is beginning to change. More and more of us are choosing a man to look after our children with childcare agencies now being set up to cater for the demand in 'mannies'. An Australian agency called My Big Buddy has just opened with over 50 male childminders on their books - owner, Annie Merrylees says it is because of the changing nature of the family unit. She believes that people are more open to switching from traditional gender roles and that 'mannies' are often hired to families with boys and single parent families who choose to have a stronger 'male influence'.
There are compelling reasons to hire a man to care for your children - it brings diversity to your child's life and allows you to play your part in breaking down gender biases. Men also tend to bring a different style of play to your children.
So why I am being such a hypocrite? I have to admit I don't know if I have ever even considered hiring a 'mitter' - a male babysitter.
Yesterday, I received five applications for a childminder position I have advertised for my three little ones. One was male. His application was one of the strongest, and I found myself wondering why I was even hesitating.
I discussed it with friends and did a loose straw poll to see if hiring a male caregiver would be an issue for any of them. Most mums that I asked said they would have no problem hiring a manny for their sons, but not for their daughters. They said they'd be more open to the idea if the man was a father himself. The dads that I asked were open to the idea, but their requirements were much more stringent than for a female nanny.
So why do we eye men minding our children so suspiciously? It is the fear that a man would be more likely to abuse a child? Are you imagining a sporty type joshing with your sons in the park? But would you be comfortable with a male babysitter wiping your daughters bottom? I have two daughters and a son - I want them to know they can be whatever they want when they grow up.
Perhaps, even discussing this issue is just insulting women by perpetuating the stereotype that raising children is women's work. My hesitation is not about who would do a better job - it is about feeling comfortable with my children being alone with a man that is not their father. I will interview all candidates with an open mind. I will also see who my children prefer. Ultimately, I'd like to feel I will give everyone an equal chance. In theory, at least.
Where do you stand on this issue? Can you understand why someone might hesitate when it comes to hiring a man to mind your children? We'd love to hear your thoughts.