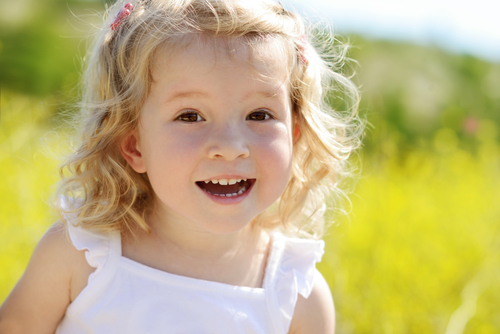 Toddler girls and toddler boys are so similar in some ways, yet entirely different in others. And if you are the proud mum of a little girl, you will no doubt recognise some, if not all, of these things.
Brushing hair is a daily painful ordeal
Toddlers plus long, knotty hair make for a very stressful morning. Your day is made when you get at least one brush stroke through their hair. Just one. But not matter how much you might want to you just can't bring yourself to cut it...
Choosing an outfit takes a lot time and effort, and that's just from them
Girls are more inclined to want to get involved in what they wear, so either you let them go out wearing numerous clashing colours or you spend your morning struggling to get them dressed.
Potty training wasn't too... bad
Lucky for you, girls tend to mature a little faster than boys making
toilet training
ever so slightly easier. It's still hard but a little less so than if you are training a boy.
Everyone knows all your secrets
Little girls have highly sensitive hearing and hear everything. Absolutely everything. So you'd do well to remember that if you don't want everyone knowing your business. Even if you think they can't hear you they probably can... So be careful.
You are forever finding hair accessories in your bag or your pocket
It's hard to resist that gorgeous flower hair band or those sparkle clips so much so that you have hair bobbins and clips coming out of the woodwork.
Your heels keep going missing
Every time you go to your closet another pair of your heels has gone missing and you'll no doubt find them tucked away in your little one's dress up box.
Numerous outfit changes
Girls like jumping in puddles, climbing trees and getting dirty just as much as boys do but you'll probably have to change her outfit more than once a day. Sure they can't be seen going out with muck on their trousers – what will the neighbours think.
The gentle pats on your cheeks
While we're not saying boys aren't empathetic, girls are more inclined to recognise if you are in distress and will want to comfort you. There is nothing more uplifting than a gentle pat on your cheek by your two-year-old.