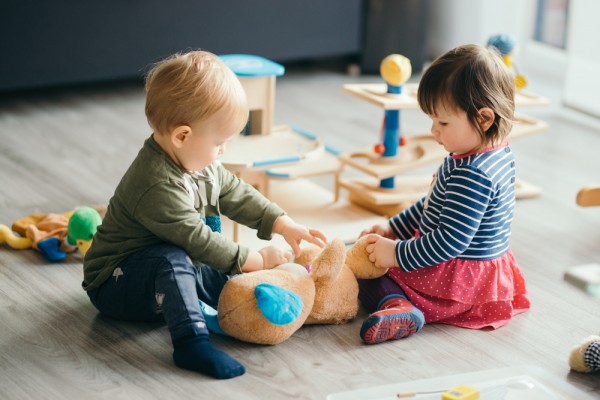 Motherhood is a journey unlike any other - no two days are the same, and each one brings with it a new milestone or revelation that leaves you marvelling and gushing with pride over your little one.
This is particularly true of the toddler stage, as any mum who has experienced it will be able to confirm. As your child is now growing as fast as they ever will at any other time in their life, he or she manages to amaze you at every turn.
By the age of three, your child's brain will be a staggering 80 percent of its adult size - and, gosh, don't they demonstrate it! Here are 10 ways in which your toddler will amaze you.
1. They start to walk unaided
You can still remember the incredible moment when your child took their very first step, which probably ended in their little bum bumping onto the carpet! While it may only seem like yesterday that they hit that milestone, you'd want to strap yourself in, because pretty soon your toddler will be walking unaided around the sitting room. And just wait until they start kicking a ball! Ensure they are being supported at this time with a Growing Up milk as part of their balanced diet, fortified with vitamin D which is important for normal bone development.
2. They start climbing on EVERYTHING
Once your toddler gets a taste of the sweet freedom that walking can bring, they will start to get really curious! You will find yourself intervening as they set their sights on the couch and the kitchen chairs. And, of course, the stairs is their Everest - so it's time to invest in a gate.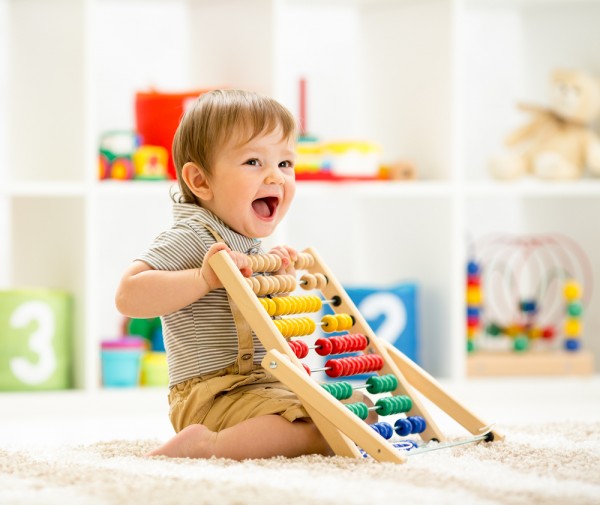 3. They're getting really good at talking
You spent so long trying to get your baby to say 'Mama' (and their first word was still 'Dada'), but now you will be amazed by how quickly your toddler's vocabulary is developing. By the 24-month mark, they can already say a lot of single words and are using very basic sentences. This is the optimum time to read to them and really engage them in conversation, to encourage their fast-developing verbal skills.
4. They are becoming so independent
You will come to realise that it doesn't matter whether they are two or 22 - your child will always be your baby. But watching your toddler becoming more and more independent will amaze and intrigue you at every turn, and you will see a lot of this during their second year. They now want to do things for themselves, like feeding; and they are becoming curious about their own surroundings.
5. They can point to what they want
As your toddler's verbal and recognition skills begin to develop, you can relish the fact that - to a certain extent - you no longer have to guess what they're looking for! Yep, at around 18 months they will be able to point at what they want - whether or not they can have it, however, is a totally different kettle of fish!
6. They are developing their own personality
This is something that becomes really evident towards the end of the toddler stage, and it will become obvious in the sweetest little details: they are expressing themselves more, they are not as emotionally reactive, and they are getting more confident in themselves and their surroundings. Prepare to melt when you watch them hugging their crying friend, in a bid to comfort them and display empathy.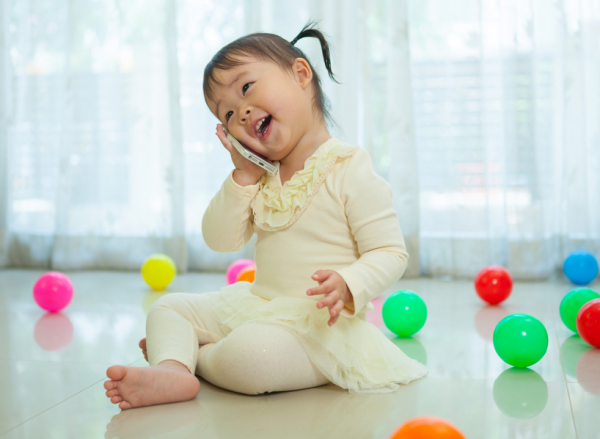 7. They are starting to get imaginative
While your toddler is starting to move independently and talk more, their imaginations are also starting to really take flight. You'll notice him or her beginning to respond to, and delight in 'make believe' games. They will 'talk' on the phone and 'look after' their doll; be sure to encourage this with games and conversation.
8. They can help to dress themselves
The days of lying your little one on their changing table to button up a onesie are long gone! By around 18 months, your curious and capable toddler will start to help with the dressing process - and it's a real sign that the baby stage is far, far behind you. We can't promise they'll like every outfit you pick out for them, though!
9. Their cognitive skills are flourishing
Your toddler's cognitive skills are really starting to flourish, and as well as watching their imaginations take flight, you will see it in their ability to do basic puzzles, draw straight lines, sing tunes, and follow your requests. Their phenomenal range of growth at this time needs to be fuelled with essential nutrients, and a Growing Up milk - fortified with iron, which is important for normal cognitive development - will support this as part of their balanced diet.
10. They're becoming more social
While separation anxiety can make your toddler a little clingy towards you and your partner, you will notice that, at around the 18-month mark, he or she is becoming a lot more social. Not only will they express curiosity towards new little pals, but your heart will overflow as you watch them handing objects to their new 'friends'.
Aptamil has been the choice for Irish parents for almost 25 years. Through Aptaclub, mums can receive tailored support and advice through every stage of their little one's journey, from pregnancy to toddlerhood. For more information, follow this link.